Many wonder how to select domain name that satisfies all the necessary aspects. However, it is not a simple process, as many factors influence the selection process.
In this article, we will show you the guidelines you should follow to choose a suitable name for your brand. Let us see:
What are domains and how are they classified?
This is how domain names work
Do you know how to select domain name (SEO friendly)?
Tips to register your domain name
Ready to choose a good domain name?
1. What are domains and how are they classified?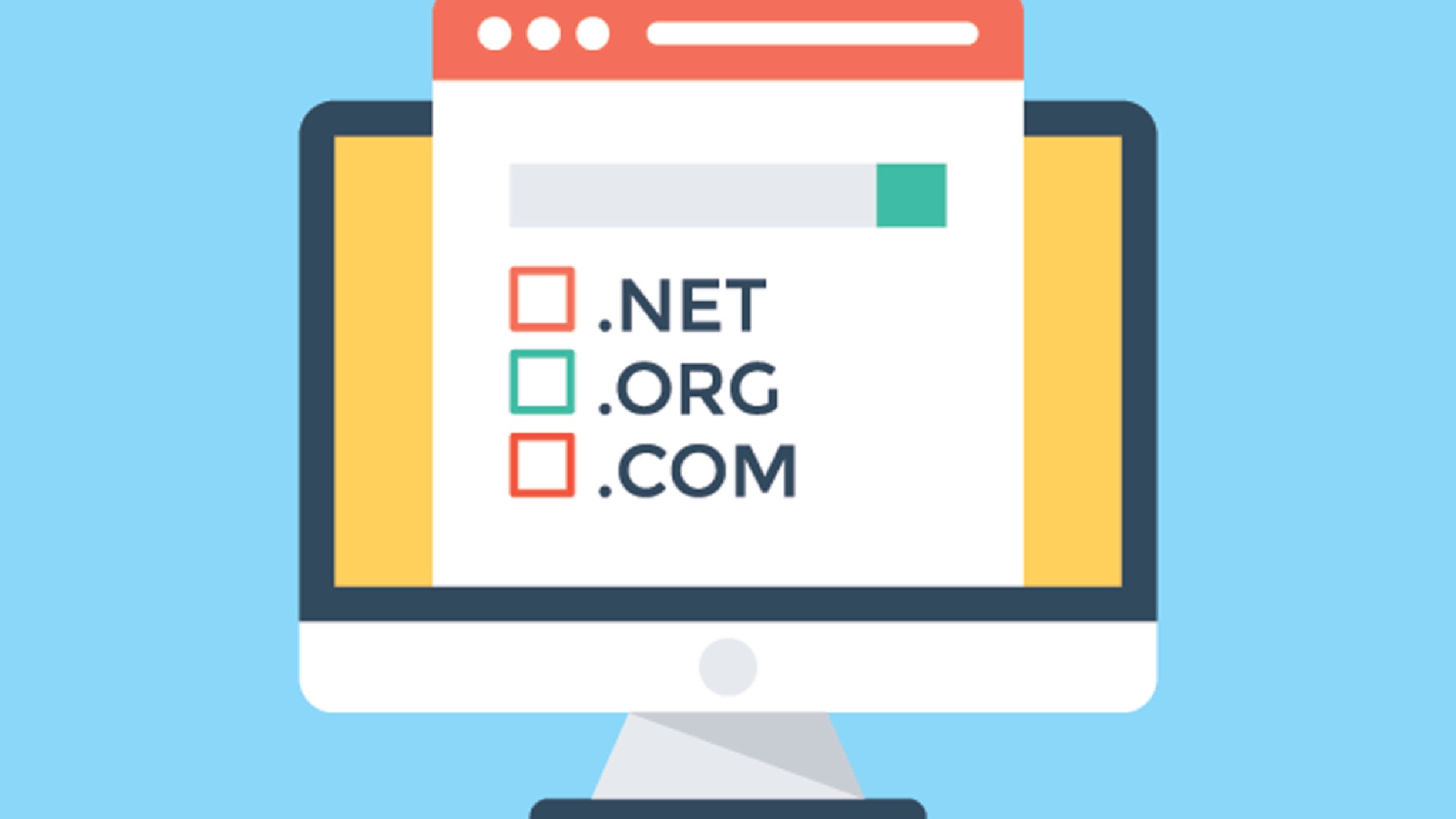 A domain is nothing more than the unique identifiable internet address for a website. There are 3 parts of domain name and they are well differentiated as follows:
The domain name or IP address.
The top-level domain (domain extension or suffix).
An optional subdomain.
In this case, the root domain is the one made up of the domain name plus the top-level domain. In addition, the protocol is the previous part of said domain and can be http:// or https:// although it is not part of the domain. This information is an important part of the process of how to select domain name since each segment counts.


1.1 Top Level Domain (TLD)
Before selecting a good domain name you must first know what the top-level domain fully refers to. This element, known as TLD, is the one found after the dot of the domain name. To better understand it, here are some common examples of top-level domains:
However, the TLDs cover more than a thousand, including some more specific ones, such as generic or country ones. Some of them you can include after selecting a suitable domain name for your website. This is because the top-level domain can say a lot about your site.
1.1.1 Generic top-level domains
Within the TLD categories are the generic or gTLD, which are the most common, such as .com, .net, .org, and more. Also, since 2011, there are other more specific generic domains, like .money, .realstate, and .motorcycles, among others. Thus, while there were about 22 gTLDs before since the changes set by ICANN, there are now over 1,000.
1.1.2 Sponsored Top-Level Domains
These domains (sTLD) are sponsored by entities such as the government of a nation or a specific company. Thus, some of the best-known sponsored top-level domains are:
.gov – sponsored by a government.
.edu – accredited by educational ministries.
.mil – sponsored by military entities.
1.1.3 Country code top-level domains
In this case, these are top-level domains with a country code, the abbreviation for these domains is ccTLD. Some examples of this type of TLD are the following:
.ae – United Arab Emirates.
.in – India.
.sa – Saudi Arabia.
.ru – Russia.
.uk – United Kingdom.
.cn -China.
.us – USA.
.de Germany.
.fr – France.
.jp – Japan.
However, some have residency restrictions for some of these domains, while you can buy others from anywhere. In this case, it is about the so-called "off-label" top-level domains such as the following:
.io which is the TLD of British Indian Ocean Territory is currently used by technology companies.
.co, the TLD of Colombia is widely used by international companies.
Though, when it comes to how to select domain name, this can be detrimental to search engine performance.
2. This is how domain names work
Before you know how to find a good domain name, you need to know how these elements work. Essentially, this is the address of your website, what users need to type to get to it. Domain names make it easy for users to access a site without having to remember the IP address of the site.
Also, in the domain name length, the domain and the extension (TLD) are included to form the root domain. In addition, this root domain is the page with the highest hierarchy of your website, that is, your home page.
2.1 The subdomain
In the process of how to select domain name, you should pay attention to what the subdomain is. This is placed before the root domain separated by a period, although it is optional and can affect SEO a bit. The best in these cases is to have a root domain with subfolders, which is more effective than subdomains.
A very common subdomain is www, which most websites have stopped placing, with the format http://www.example.com. Also, subdomains can cause canonicalization issues, so it is not recommended unless absolutely necessary.


3. Do you know to select domain name (SEO friendly) 
Before we show you how to select domain name, you should know that even if you have it, you do not own it. Therefore, what you do is rent it for as long as your website remains active. However, you should not worry about losing your domain, as it is not very likely unless your registration expires.
Below you will see how to find an SEO domain name to help you with this aspect of your site.
3.1 Customizable domain name
Exact Match Domains ("EMDs") were prevalent in searches in the early years of the internet, but this has changed. As of 2012, keyword-rich sites are prevalent, led by brand domains. However, if you are wondering whats a good domain name, a custom one is best.
This is because customers commonly make purchases guided by the brand of the product. In addition, the big brands have invented names, which stand out in the SERPs, as this is very important for users. Thus, brand sites rank better for non-brand words as more people search for them.
Similarly, the ranking of these sites is higher than even those with Domain Authority. Additionally, a unique domain name can help you rank your site in the top rankings for a term you use. However, there is no foolproof method on how to select domain name.
The process is to brainstorm ideas and test them with people to find out which name would work best with your brand. Thus, make sure the name you choose sounds good and represents what you want. In addition, the user must be able to pronounce it easily since that way they will remember it better, which also helps word-of-mouth marketing.
3.2 Ease of writing
Continuing with the process of how to select domain name, it must be easy to write, that is, without strange spelling. Similarly, the name should be mobile-friendly, as it is a fairly common means of performing search queries. This can often cause user frustration and you may lose traffic.
3.3 Domain name length best practices
Another important point of how to select domain name is to take into account its length. The fewer characters it has, the better, as people can type it faster, and the less it will be truncated in search results. The ideal length of characters should be between 4 and 8 letters (not counting the extension).
In the same way, syllables also count since words with 3 syllables are generally shortened. Also, this is out of your control, unless you use a name with few characters (4-8) and 1-2 syllables. In this way, you avoid competing for brand domains.
3.4 An intuitive name
Another piece of information to know about a domain name is to establish one that expresses an idea of what your site is about. This is an important aspect for the users you want to attract and for the search results. In this case, you can think of some ideas that you want to express clearly about what you do (and how you do it).
3.5 Domain keywords
Within the domain name parts, you can include a brand keyword as a large part of the top-performing domains. However, you should consider that this includes both the root domain and the URL slug. In this way, you will tell potential visitors what you do, which can lead to higher conversion.
3.6 Numbers and hyphens in names
For starters, hyphens make your site look like it is incomplete, which hurts getting links. Likewise, a website with numbers can be confusing when someone hears it and does not know if the numbers are numeric or written as words. Although they may seem like simple things, they can cause your click-through rate to drop.
3.7 How to select domain name with the correct extension
As you know, the most used domain extension is ".com", even though the number of extensions has grown. In addition, this extension is good for the SEO of a site, because, like the name, the extension is also essential. However, while you can choose other TLDs, make it easy to remember so users can find it.
Therefore, it is best to use that extension if it is available, although it is the most expensive. The next extension you can use if you cannot use the previous one is ".net". However, if you want to show your users that your site focuses on one country, use a ccTLD. Although you can use country or city domain names, the extension is the best way to do it.
This way, you can rank better in the SERPs for that specific area, although less so for searches elsewhere. Thus, if you plan to keep your business local, you can choose the country domain extension. In contrast, if you plan to operate internationally, stay away from this type of TLD entirely.
3.8 Buy the domain name you want
You can choose to purchase a domain that is no longer in use, although this can be very expensive and you may not succeed. However, you can choose to add the domain name if the one you want is not available. In this case, you can add a prefix or suffix to the name, such as get, pro, go, the, and many others.
3.9 Check the domain you want to buy
In the process of how to select domain name, you should investigate the history of the domain name. This is because while some domains may look new, they may have been used at some point. Therefore, research is a must, because if you end up with a domain that was once penalized, you will be in trouble.
Through the Archive.org website, you can find out if a site was ever used, to avoid running into a harmful domain. Also, once a domain is banned, it is very difficult to get it back. Similarly, you should check that the site has pages indexed for the SERPs.
Just by doing a Google search, you will be able to tell if any of the pages have had a problem. In this way, you can rule out a domain that will only cause difficulties for your brand.
3.10 Clear any legalities
You need to make sure that the domain you choose is not a trademark so you do not have to deal with litigation later. To do so, you just have to check various sources, such as patent and trademark offices, or specialized websites. Two of these websites are the following:
In addition, this aspect also influences the confusion that it can generate in the consumer and the competition with a similar domain. Thus, if the domain you want to acquire may involve you in litigation, take another route.
3.11 Matching Social Media Identifiers
The presence of your site on the Internet depends not only on the domain name but also on social networks. For example, Facebook is the fourth most popular search engine for users, with billions of daily searches. Something similar happens on other social networks, such as YouTube, TikTok, Instagram, or Twitter.
Therefore, when determining how to select domain name, consider those that are consistent throughout the network. One website that will help you determine the availability of a domain on various platforms is namechk.com.
3.12 Domain generator
If you still do not know how to select domain name, you can use a domain generator without problems. This will save you a few steps, as these generators will give you some domain ideas and their availability to buy. You can try any of the following:
DomainWheel
Name Mesh
Business Name Generator
Bust a Name
3.13 Brand domain markets
On brand domain marketplaces you can find a name that might fit yours. Thus, you will be able to find a large number of names, in which many of them may be focused on keywords. Plus, you will be able to find new or already used domains, which can mean a difference in cost.
Additionally, you can find branded domains with a logo, though follow the recommendations above if you want to use this method.
3.14 Think long term
When choosing the domain name for your site you should think about the future, thinking about expansion. Therefore, you need to consider things like keyword breadth to increase business opportunities. Hence, you need to choose a name that will allow you to evolve and expand your business in the future.


4. Tips to register your domain name
If you have already chosen the domain name you are looking for, the next thing to do is register it. To do this, you only have to follow a few steps that will take you to the next stage of your site.
4.1 Find a reliable domain registrar
To register your domain name, you must go to a registrar that mediates between you and ICANN (Internet Corporation for Assigned Names). It makes modifications to the IP address and then allows you access to the domain name. Therefore, as important as this is, choose a trustworthy company with reputable reviews.
You will be able to find a large number of these registrars in the market that can also provide you with easy domain transfers. The important thing in these cases is the security that these companies can provide to keep your domain name.
4.2 Complete the registration yourself
The best way to register a domain is to do it yourself to avoid inconveniences of any kind. In addition, the process is not very complex and in this way, you ensure that you have full control over your domain. Also, when doing it yourself you will take into account aspects such as the domain name length and the others that we have mentioned.
4.3 Activate automatic renewal
You can register a domain for a certain period, which can be from 1 to 3 years. Thus, you must renew it before the end of the period if you do not want to risk losing it. In this case, some registrars provide this option so that at expiration they will just charge you and you do not have to worry about renewal.
4.4 Protect your information with WhoIs Guard
Through Who.is anyone can know the data of the owner of a website, such as the name, means of contact, and more. However, you can protect yourself from a spammer and other threats by implementing the WhoIs Guard tool. This way, you will be able to mask your email and other personal contact information, even though it is a paid service.
5. Ready to choose a good domain name?
If you were asking does domain name matter? You could notice how important is for your intentions. Therefore, to obtain more information in this sense and to improve many aspects of your site, at Digitizengrow we can help you. We can offer you the following services:

To contact us, we put at your disposal the email contact@digitizengrow.com as well as the number +971 433 16 688.