What can automated bidding help an advertiser improve Conversion and Traffic?
Automated bidding will help you have better advertising on the web, simply and easily. This essential tool allows you to optimize advertising campaigns on the Internet. As a result, it will help you save resources, and throw ads at your target audience at the right time.
In this article, you will learn what this type of bidding is and the importance of a strategy based on it. Additionally, you will learn how these strategies can significantly improve the job of a publicist. You will see these points in detail below:
What is automated bidding and automation on Google Ads?

What is the importance of a good Google Ads bidding strategy?

How can an automated bid help improve an advertiser?

What tools does Google Ads use to track data?

How can we help you improve your bid automation strategies?
1. What is automated bidding and automation on Google Ads?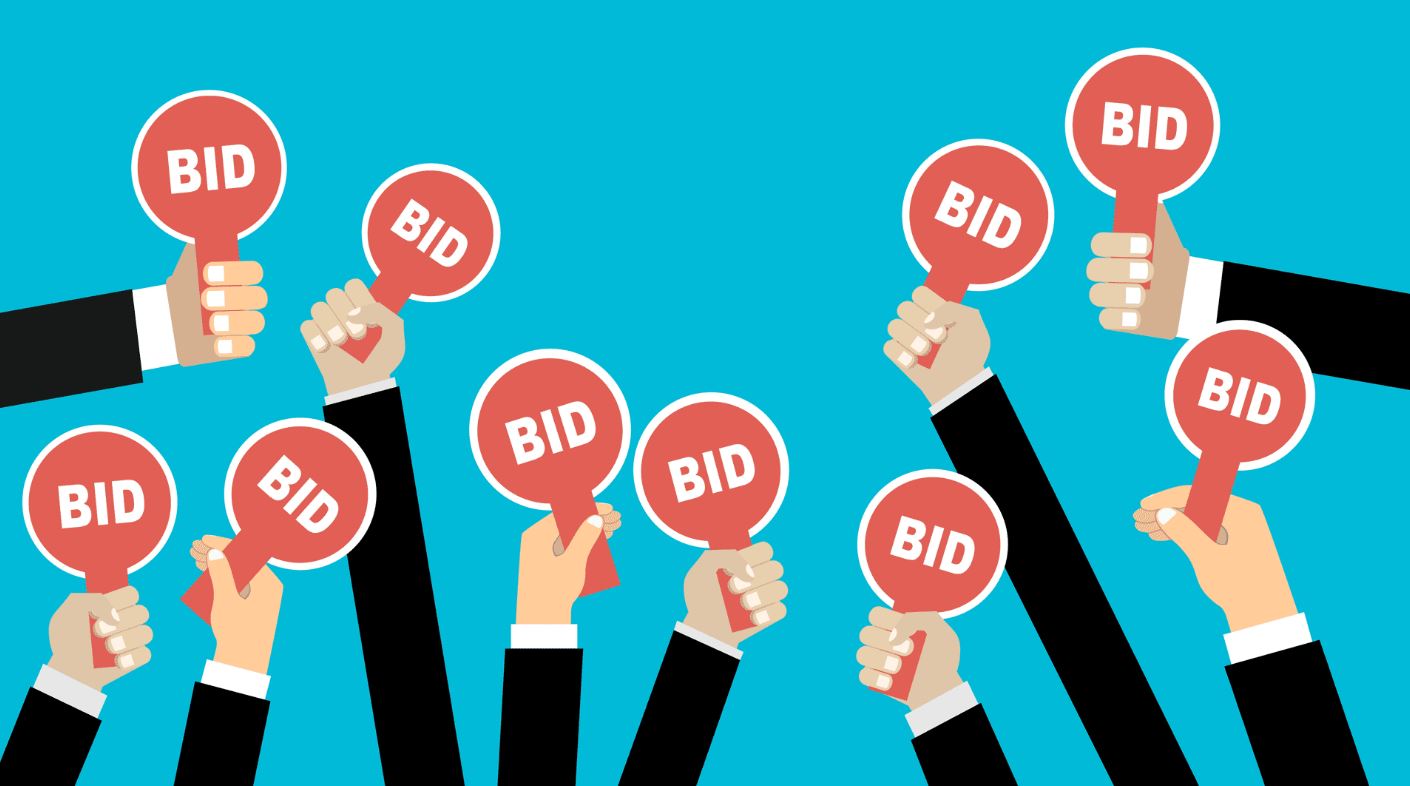 Automated bidding is a Google Ads strategy designed to maximize results based on your marketing goals. In this case, Google automatically sets the bid amounts based on the probability of generating a click or conversion. To carry out this process accurately, it analyzes the following data:
User device.

Their operating system.

Time of the day in which

they are making the search.

Demographics.

Location.
All these strategies are portfolio bidding, meaning that they bundle campaigns, ad groups, and keywords together. Therefore, advertisers can apply their preferred strategy to each campaign, ad group, and keyword. Additionally, many of these strategies are available out-of-the-box for use in individual campaigns.

Automated bids answer two important questions for advertisers:
Are my offers high enough to compete with buyers?

Is my product being shown to people who may be interested in buying it?
The automation of bids saves you time. You will not have to manually update your bids, whether for keywords or ad groups. Also, these will be different for each auction of your products. Likewise, these automated offers learn and improve over time, thanks to deep analysis of the data collected.
However, certain processes involve a manual approach to bidding, as some aspects do not count for it. These factors include media coverage, recent events, weather, or flash sales. Finally, you can use automated bidding for both search and display ads, depending on the strategy.
2. What is the importance of a good Google Ads bidding strategy?
The importance of having a Google Ads bidding strategy is evident in several ways. For example, you need to make sure you are getting attention with your ads but not spending too much on clicks. A strategy serves to certify that your ads appear in the most relevant positions.
In addition, these allow you to show your advertising when you get the most conversions. This way, you can bid when your target audience is active on multiple devices. You can also include rules that help you pause your campaigns if you are not getting the results you expected.
Additionally, automated bidding ensures your ads go to the right places without wasting your budget. It is important to create a bidding strategy to be successful in your advertising campaign. However, you will want to refine those strategies over time to give yourself more control over how your offers are displayed.
3. How can an automated bid help improve an advertiser?
Some benefits of automated bidding strategies for online advertisers include:
Automated bids allow for the optimization of your advertising investment. Hence, you can bid for clicks from a specific group at a specific time.

An automated learning process establishing the offers allows you to save time. This is also due to built-in advanced tools to improve offers. Additionally, you will not need to manually set bid amounts for both ad groups and keywords.

The chances of conversion increase because the advertising is determined when there is more traffic from the target audience.

Thanks to machine learning, you can get more conversions or clicks based on your goals.

Taking advantage of

automated bidding

allows you to make the necessary settings to display your ads correctly. This way, you will have an optimized campaign, helping you get the most out of your advertising.
4. What tools does Google Ads use to track data?
Once the automated bidding of your advertising is in progress, you must monitor the performance of your campaign. For this, it is important to know the statistics related to conversion and impressions. Also, it is imperative to think about your goal to use these stats to help you achieve it.
To know all these statistics, look in your Google Ads account for the "all campaigns" section. Next, you must select the Ads and extensions or Keywords section in the page menu. This way, you will see the statistical tables of your advertising data in a complete and customizable view.
In addition, you can choose to get a simpler or much more detailed report of the performance of your advertising campaign. So, you can easily know accurate information about changes in the performance of your Google Ads account and see detailed explanations of each of the measurements just by hovering over them.
However, availability may differ based on some criteria, such as campaign type or bidding strategy type.
4.1 Report editor
Another useful tool for tracking your campaigns is the report editor built into Google Ads. There, you can interact with all your data through the use of multidimensional charts and graphs. Thanks to a simple interface, you can quickly create and modify these tables and graphs, reducing the need to download this data.
These customizable charts help you quickly visualize patterns and trends in your data. Additionally, you can segment your data and measurements for an easier understanding of statistics.

5. How can we help you improve your bid automation strategies?
On Digitizengrow, we know that developing a good online bidding strategy is essential to obtain the expected results. With the automated bids that Google Ads allows you to apply, this job is easier and streamlined. In addition, they help you save costs on resources and maximize their use.
As experts in advertising who understand the importance of digital marketing, we can provide you with everything you need to succeed. Not only we can help you create the right strategy, but we also offer you diverse services such as:
As an advertiser, do you wish to know more about automated bidding for your products? Let us help you solve your doubts, simply contact us with a phone call at +971 43 316 688. In addition, you can contact our agency by sending an email to contact@digitizengrow.com. We are gladly waiting for you!