Currently, all companies in the world need to create and maintain a website. This is to promote their services and products; thus, increasing their sales and income. As you can see, it is important to have the websites in good condition and avoid the different errors that exist. Especially, the 404 error page, as it can be considered one of the most serious.


In this article, you will see all the information you need to know about the 404 error page. The first thing will be to define it so that you can better understand why it is so serious. Then, we will show you the main reasons why this error appears when a user searches for a web page. Also, you will see how this error affects the usability of the website. In conclusion, you will see a survival 404 guide that will be very useful for you as an SEO.
Do you know what is a 404 error page?
Do you know what are the main reasons for this error to appear?
How to get traffic back using a flashy custom 404 page?
How can an SEO build a 404 page using WordPress or HTML?
Some interesting 404 example pages
Contact Digitizengrow to have access to the best SEO that grants the best strategies for the 404 error pages
1. Do you know what is a 404 error page?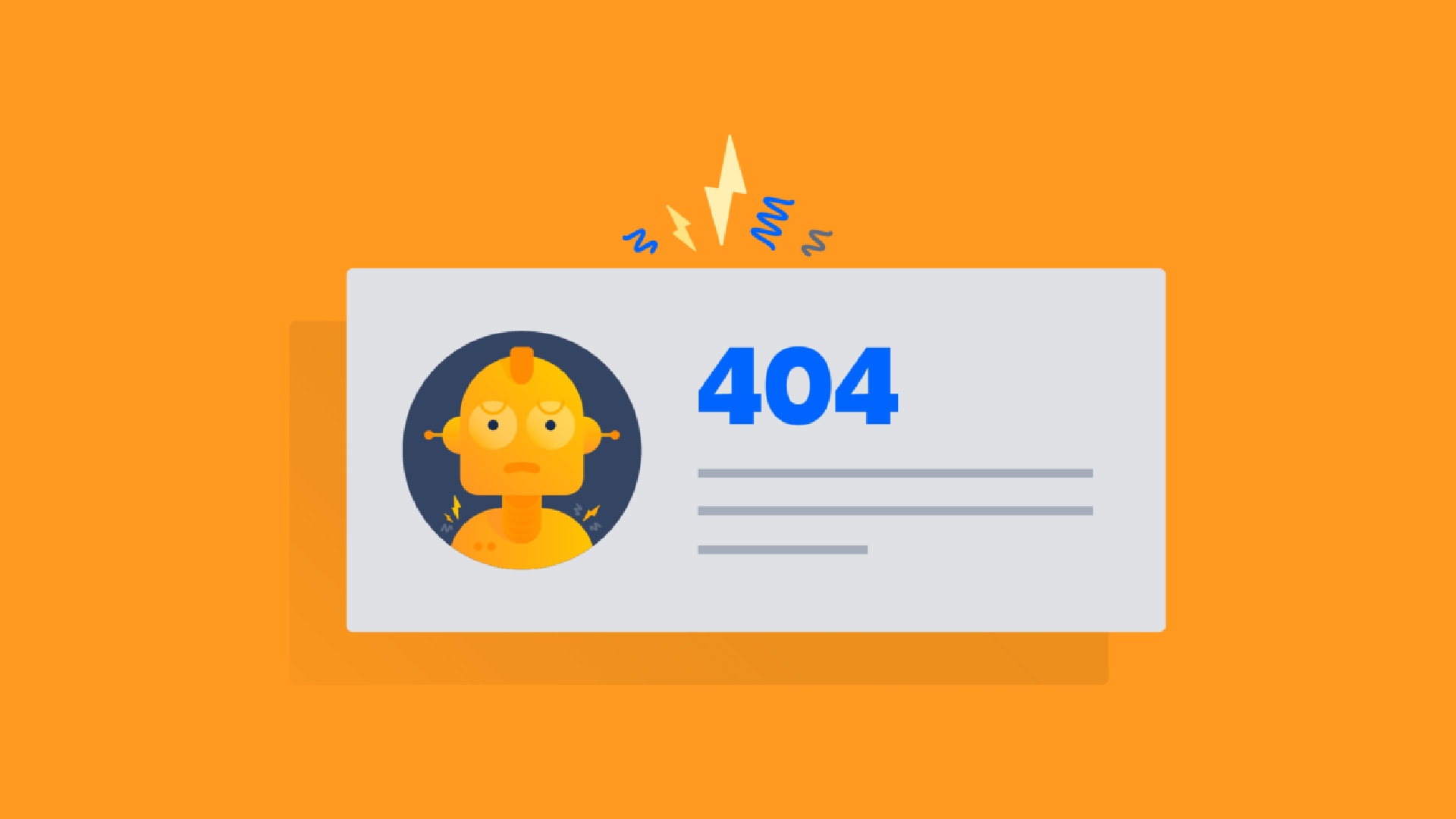 The 404 page is a landing page where the website informs visitors that the page they are requesting is not available. However, this in some cases can also mean that this page does not exist. The main purpose of this page is to inform all users that they have hit the 404 error. It is important that you know how to perform a google search as you may be looking for a non-existent website.
If the 404 page is not created, your server will not be able to provide the response that is appropriate for a resource that is not found. This is bad because users will not be able to tell why the URL they want to visit is not working. Resulting in a pretty bad user experience. Also, Googlebot will not be able to get the correct status code, either 404 or 410, to know that it is not there.
These cases send negative signals to Google that can destroy all your chances of ranking. It is important to keep your ranking high, as this can put your website at risk. For this reason, it is advisable to use Black Hat Google My Business Hacks to improve the ranking of your website.
Despite this, it is important that you do not make the mistake of thinking that this is all that 404 error pages encompass. There are much more to 404 pages than just maintaining ranking performance.
1.1 In conclusion
It can be said in conclusion that a 404-page error is an HTTP status code. This means that the page that the user wants to enter on a website cannot be found on the server. The 404-page error will appear when you insert the wrong URL into your browser or try to access a page that was removed.
The 404 Not Found error message is a response code that is standard HTTP. This indicates that your browser was able to communicate with the website's server. However, the server could not find the resource you just requested. In short, the 404 error can simply be said to mean that the page was not found.
2. Do you know what are the main reasons for this error to appear?
In principle, when the HTTP 404 appears, on the screen it is because the server is available; however, the page with that URL is not. This can happen for different reasons, the main ones are five and will be mentioned below.
2.1 The web page was removed from the website
This means that there was a web page, which was with that URL but was later removed. The website may have been intentionally cleaned up or may have been removed by accident. As a result, the server cannot find it because it is gone.
One of the ways to avoid this is that before deleting any page from the website; check the URL links pointing to the page. It is important, to go to the source of each link and delete or move it to a new location. With this, you can minimize the 404 error pages.
2.2 The page was moved
Generally, many pages tend to move the slug from one URL to another. For instance, if you decide to rearrange the content of your website and, in turn, place the page in another folder. Also, if you decide to update a page's permalink; better known as a slug, which wants the URL to be changed. Therefore, if you do not instruct the server about the changes, you will see a 404 error on the screen.
2.3 An error in the writing of the URL
If a user is typing a URL in the browser and it does not exist, the server will throw the 404 page not found error. This can happen because of any typographical error. For instance, the use of capital letters where there is none, adding unnecessary spaces or errors when typing the special characters.
If you want to prevent this error from appearing for this reason, there are several possible solutions. One of them is to place URLs that are short and do not use capital letters. Also, you can use hyphens to separate words. You can also make URLs that are memorable or distinctive. A good piece of advice that you can use is to hire an SEO who offers good strategies to position your website.
The domain names no longer exists
In case the page you want to access is in a domain that does not exist, the server will not be able to find it. These errors occur when a domain name is moved from one domain to another or expires. To move your website to a new domain, it is advisable to use 301 redirects. The best advice if you want to avoid these types of errors, it is best to hire a good SEO agency.
2.5 The server throws an error
Server errors can happen when your website is hosted by the server and it is not running. It can also happen that the connection is interrupted. Another possible reason why the server throws an error is that your website is moved to a website to a new host; domain name servers (DNS) have not finished propagating.


3. How to get traffic back using a flashy custom 404 page?
Generic 404 pages usually have a completely blank page and the Not Found message. Sometimes it is only the number 404 and this offers a terrible user experience. Only technical language is used, they do not offer alternatives and the user is practically forced to leave the site.
3.1 Custom 404 pages
Being able to implement a custom 404 page requires effort, energy, and time. You might even need to hire a developer, meaning you have to shell out money. However, you will wonder if investing in this will be necessary and to know this you must see the following reasons:
3.1.1 Use your custom 404 page to make hard-to-index pages crawlable
If you have a large and famous website, you will have dead links as a result. With many URLs, there may be a possibility that the most important ones cannot be crawled frequently. This happens when you have a great website, but a limited crawl budget.
This problem can be fixed through your 404 error page. You can do this by creating a list of pages you want to index and using a script that randomly inserts them into your 404 page.
3.1.2 Use your custom 404 page and raise your brand, reducing your bounce rate
It is recommended that a custom 404 page contain your website's header, color scheme, and logo; you can hire a graphic designer to help you with this. Also, if a user lands on a 404 page with consistent branding, they will be able to tell they are on the same website. This happens even if you did not find the page you were looking for.
3.1.3 Take advantage of your 404 page to surprise users
You can use your custom 404 page and engage visitors with exciting humor, games, and visuals. In this way, you can turn a user's initial frustration into a more enjoyable moment.
3.1.4 Use a custom 404 page and guide your visitors through the process
Generic 404 pages are dead ends, where users can only go back the way they came. On the other hand, if this page is personalized, you can design links that can be relevant and useful. In this way, it will ensure that the user can continue browsing our website or if something interests them.
3.1.5 Drive conversions using your custom 404 page
Most website owners think of 404 pages in terms of recovering lost traffic. However, some websites have taken it upon themselves to use their 404 pages to increase their conversions and revenue. A clear example of this is adding a coupon code to your 404 page.
According to Which test won, placing the coupon and product recommendations on the 404 page caused an increase in total purchases. Plus, a higher add-to-cart fee. Also, you can use the 404 page to display lead management.
4. How can an SEO build a 404 page using WordPress or HTML?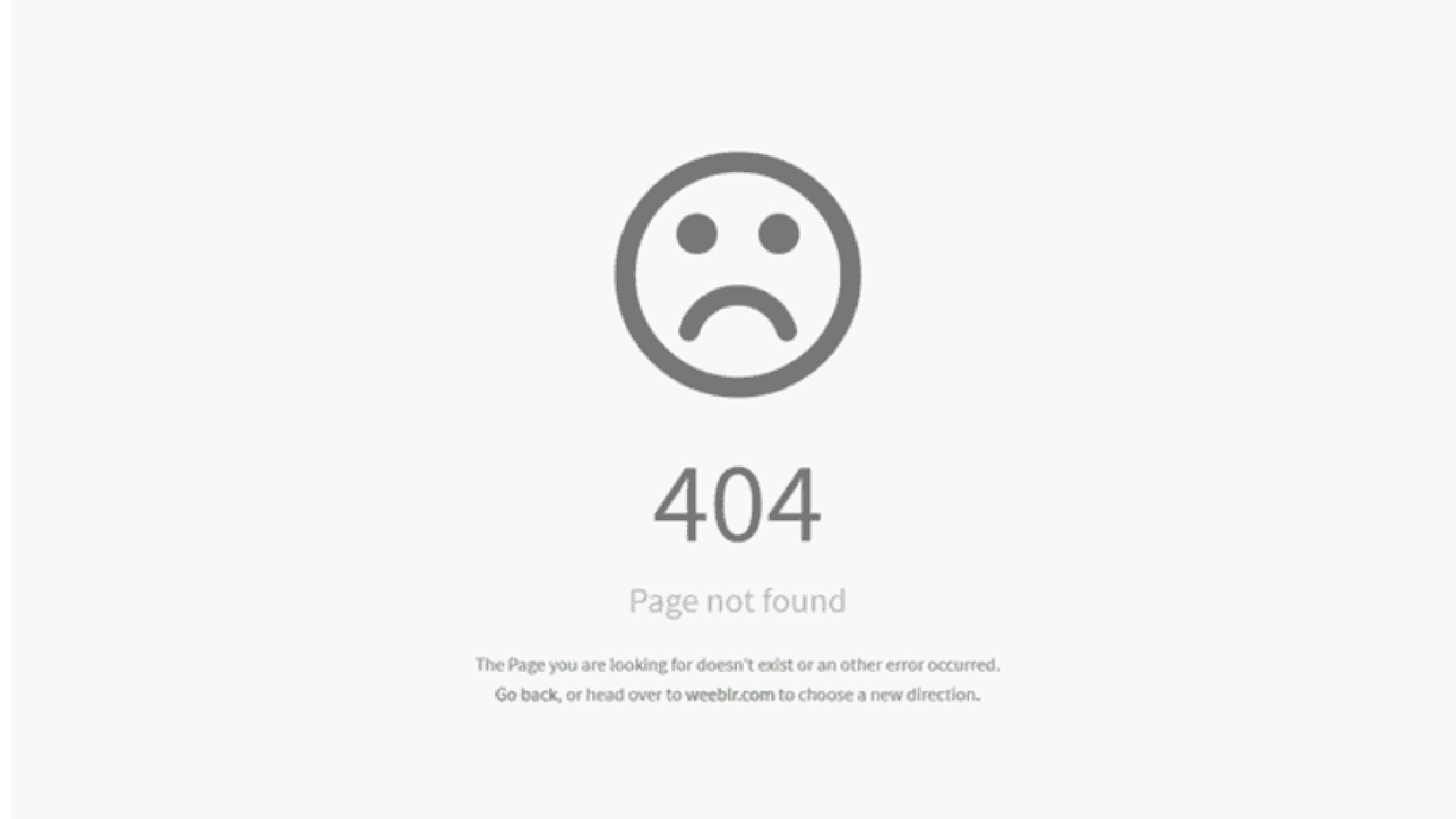 4.1 Learn how to create a simple 404 HTML page
Currently, most content management systems contain a built-in function for all 404 error pages. In case you do not have that function available, you must configure the server manually. For that, you must update your .htaccess file or the equivalent. With this ready, you can start creating your HTML 404 page.
To be able to create this page quickly, it is to copy the source code of a normal website. Then you need to change the main content section to display the error message and other elements. It is important that you add your Google Analytics tag so that your page can be tracked.
4.2 Learn how to design a custom 404 error page with WordPress
There is an easy way to create a 404 error page in WordPress is by using a plugin. To design this page in WordPress, all you have to do is create a page like any other and name it a 404 error page, a technical SEO expert can do this for you. Subsequently, in the plugin settings, select the 404 page you want to display.


5. Some interesting 404 example pages
Many well-known pages have created interesting designs of 404 error pages. Thinking about this, below you will see some 404-page examples.
5.1 Wendy's 404 error page
The first example on the 404 page is that of the fast food chain Wendy's. They created an entertaining game called Burger Time, which attracts visitors to their 404 page. But, making the error message very clear.
5.2 AirBnB's 404 error page
In this case, the AirBnB page features a fun animation to turn a moment of frustration into one of laughter.
5.3 Slack 404 page
The last example that we are going to show you is the one from the Slack page. They created an interactive scene to engage users along with their branding and site-wide navigation. Of course, showing the 404 messages very clearly.
6. Contact DigitizenGrow to have access to the best SEO that grants the best strategies for the 404 error pages

As you can see, it is very important to have a very good and attractive 404 error page. In order to be successful in this task, an excellent option is to hire an agency that provides expert SEO services. The best company you can agree with is DigitizenGrow. In case you want to contact us, you just have to call us at +971 43 316 688 or you can write to the following email contact@digitizengrow.com.