What Does An SEO Strategist Do? Search Engine Optimization specialist's Roles and Responsibilities
An SEO strategist is an expert you need for your website to have greater visibility in search engines. Also, thanks to specialized techniques and tools, this professional allows you to optimize your website and make it more attractive. Thus, you can have quality content and become a mandatory reference page on the web.
In this article, we show what the work of these strategists is and how they help in the positioning of SERPs. Furthermore, you will learn some techniques used to improve the structure of your digital portal so that search engines highlight it. Let us see all this and more:
What is Search Engine Optimization, and who is an SEO strategist?

What is the role of an SEO strategist?

We help you improve your website for SEO positioning
1. What is Search Engine Optimization, and who is an SEO strategist?
SEO strategist
Engine Optimization (SEO) is about improving a website to make it more visible to those looking for that information. Like this, websites that are better positioned in search engines tend to attract more business. In addition, the location of the site in the search engine results pages (SERP), determines its visibility.
For this reason, you should aim to have your website in the top positions, to get the most attention possible.
In Google results, it is common to see ads in the first positions since they are companies willing to pay to be there. However, you will then find so-called organic search results, which are the ones listed as regular results. Hence, SEO positioning helps your page to enter organic search results.
Also, organic search traffic to your website is better than traffic coming through other channels. Since users are constantly searching for a topic, product, or service on the best-rated sites. This allows the user to be more committed to the brand if it offers what they are looking for.

1.1 What is an SEO strategist?
A Search Engine Optimization strategist is a specialist in digital marketing and SEO positioning. Therefore, they perform the analysis and develop search engine marketing (SEM) campaigns. These strategists are specialists in the use of performance monitoring tools such as Google Analytics.
They do this to know the origin of the traffic and thus establish a plan to increase the classification of your website. In addition, these strategists work hand in hand with:
Content creators.

Graphic designers.

Web developers.

Marketing experts.
In this way, they can develop and implement strategies to generate organic traffic to the site of their client.
2. What is the role of an SEO strategist?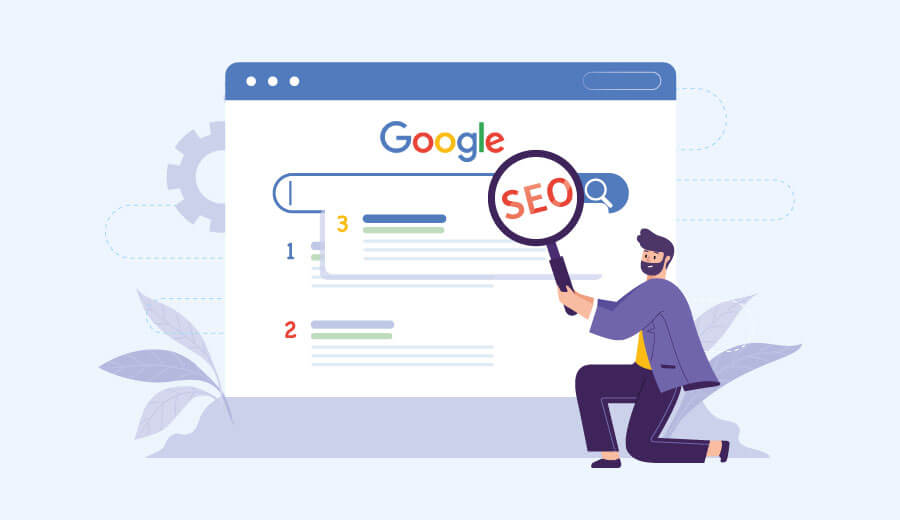 An SEO strategist is in charge of optimizing a website to increase its visibility in search results. It does this with defined responsibilities and using certain techniques and tools.
2.1 Responsibilities of a Search Engine Optimization strategist
People in SEO strategist jobs carry out the following responsibilities:
Carrying out an online research to find out the predilections towards services, or relevant topics for their clients.

Analyzing traffic data through monitoring software.

Being aware of consumer preferences and habits.

Identifying potential markets.

Staying on top of changes in SEO practices.

Learning about updates from search engines.

Assisting in the generation of marketing content.

Monitoring and evaluating site performance on major search engines.
These strategists apply techniques to help their clients achieve the goal of organic traffic.
2.2 Techniques used by SEO positioning strategists
Some techniques and tools SEO strategists use to improve your page visibility include:
2.2.1 Keyword research
Researching keywords consists of finding and analyzing the terms most searched by people on the web. In addition, this research allows you to discover what people are searching for, the popularity of these searches, their ranking, and more. The most important elements of this research are:
The keyword's relevance and content provide the best result for the query.

The authority your site may represent on a specific topic. If your site is not considered an authority in the topics you want, it is going to be hard to compete.

The search volume of the keyword must be considered for the content you provide to be relevant. This volume is measured by MSV or Monthly Search Volume which is the number of times people search for certain words.
2.2.2 Technical SEO
Technical SEO is the optimization of a website so that search engines crawl and index your site more effectively. This is achieved by those who carry out SEO strategist jobs through technical characteristics such as:
Establishing a secure connection.

Responsive design.

The better loading time of your page.
Using various methods and tools, you can ensure that your site meets security and structure expectations. For example, you must use a Secure Sockets Layer (SSL) which is the standard of security nowadays. As a consequence, you will notice that search engine algorithms begin to give your website more priority.
2.2.3 On-page SEO
On-page SEO (or on-site SEO) is also a technique to optimize your website and receive more organic traffic. Thus, relevant and quality content must be accompanied by the optimization of titles, HTML tags, and images. This allows search engines to better identify and understand if your site is relevant to the results.
Also, this is not a seasonal process but an ongoing one, to ensure that your site remains constantly optimized. Therefore, this is one of the most important processes for you to be sure of the relevance of your website for these engines.
2.2.4 SEO analysis
This analysis involves collecting and examining raw data to communicate search engine optimization efforts better. In this way, you will be able to prioritize activities, improve your SEO campaigns and make better decisions to optimize them.
This analysis is essential, no matter what the type of website is, or the topics it contains. Any website benefits from the information obtained in this type of analysis since it eliminates a lot of guesswork to develop objectives and strategies.

3. We help you improve your website for SEO positioning
SEO optimization allows your website to rank high in search results. Improving your website in various aspects such as keywords, content, and images helps with this process. With an SEO specialist, you have the guarantee that all these aspects will be covered and you will achieve positioning.
On Digitizengrow, we are your best choice when it comes to a cost-effective digital marketing agency in Dubai, providing the best solutions to your needs. We can help you with various SEO topics and more, such as:
We give you much more information about what is an SEO strategist and much more. To do this, you can contact us and let us provide you with quality solutions. Call us +971 43 316 688. You can also contact our experts in digital marketing at contact@digitizengrow.com.