On-page SEO is one of the most important marketing strategies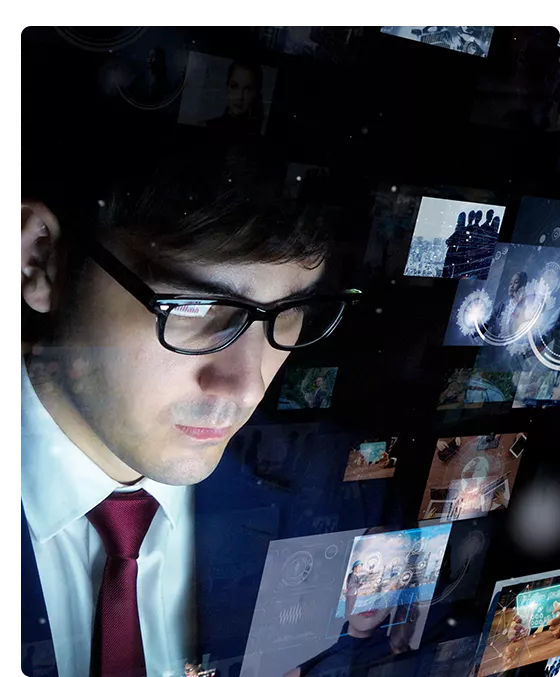 Google is becoming more demanding and intelligent in its analysis of pages and websites; that is why having a good SEO foundation for your website is essential. Therefore, that backbone starts with on-page SEO solutions that work on your behalf.
Many strategies can improve your website. We are aware of how to choose the best ones that suit your business.
On page SEO is the activity of optimizing your website's individual web pages to earn more relevant traffic in search engines by ranking higher. It refers to both the HTML source code and the content of a page that can be enhanced and optimized. Hence, it is the opposite to off page SEO which refers to links and external signals.
This type of SEO has changed over the past years. For this reason, it is important to keep up with the latest techniques.
In addition, with on-page SEO, you have various ranking factors, and you want to optimize all of them. Taking the due time to optimize all of these crucial aspects will improve your rankings in the Google search engine page results; making your website more competitive and more difficult to beat.
There are several SEO factors you must have in mind:
• URL. • Mobile-friendliness. • Title tag. • Images. • Heading tags. • Meta description. • Keywords. • Alt tags. • Internal linking. • Content. • Speed.
What are some examples of on-page SEO?
Writing compelling, in-depth, and quality content.
Streamline your site's navigation experience.
Cleaning up your website's code.
Enhancing all your meta descriptions and title tags.
Speeding up your website.
If you need an established or fixed SEO strategy or are just getting started; on Digitize & Grow, our team of experts will work hard to ensure your website is optimized and both the source code and the content improve your SERP results.
URLs

are

important

for

on-page

SEO
Google has stated that your website URLs will help them understand better what your page is about. Here is how you can achieve that.
Include a keyword: including the main keyword in your URL helps both users and search engines to understand your page content.
Focus left: you must place the keyword as far to the left as possible.
Use real words: use real words in your URL as much as possible instead of indecipherable and meaningless content that some content management systems establish.
Keep them short: your URL structure must be as short and easy as possible for both users and search engines to understand it. The easier it is for Google to understand which type of content is on your page, the better. In addition, Google tends to show URLs in search results. That is to say, if a page URL consists of long random numbers and letters; it will not help your users understand it. The better they understand its purpose, and the more likely they are to click on it.
Use hyphens between words: they make URLs more readable for your users. For instance, if your page is about construction gear, you can use the URL "www.yourcompany.com/construction-site-gear".
Avoid session IDs: you must avoid the inclusion of session IDs in your URLs when you can. They produce massive URLs for the same page. Likewise, Google states that you need to use first-party cookies instead.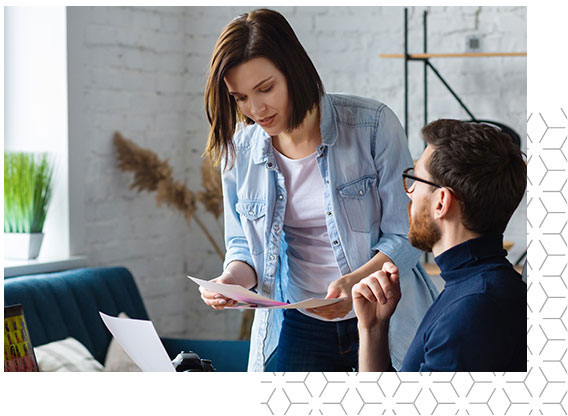 Meta tags, on the other hand, are one of the most important on page SEO factors; especially page titles. Moreover, the meta description is a short summary of a page that appears under your website's title on search results. Both are important to help your users and search engines to understand the purpose of your page.
Main differences between on-page SEO and off-page SEO
refers to the actions we take on your website such as streamlining your navigation and optimizing your content to boost your search rankings.
on the other hand, refers to actions taken off your website such as earning backlinks from other important sites to improve your search ranking results.
Successful SEO requires a balanced combination of off page and on page SEO. On Digitizengrow, we provide your business with the best marketing campaign and digital marketing services. And with many years across diverse industries, we know that some companies do not have enough time to do it themselves.
Further, we understand all the best techniques and practices to ensure your business is at the top of the Google search results to take your business to the next level. Our team of experts will work hard and side-by-side with you to improve your brand awareness.
There

is

not

a

better

marketing

solution

for

you

in

the

UAE
We have many years of experience providing a massive range of solutions to companies in the UAE in their marketing efforts. In addition, we strongly believe that the most effective way to deliver results is through a data-driven and customer-oriented approach involving both on page SEO and off page SEO for your business.
If you feel that your site is struggling to rank higher on search engines like Bing or Google, everything comes back to SEO.
Our strategic keyword research will allow you to improve your audience reach with all the right words targeted on all the right pages. Therefore, when it is properly implemented, keyword research will give you a straightforward strategy for how to structure your product descriptions, blog articles; homepage copy, content, and other important drivers.
On Digitizengrow, we offer you corporate sustainability to allow you to keep your ranking positions higher. We can also train your copywriters and web admins to start thinking like the Google search engine.
There is no doubt that with us and our on-page SEO, your website page ranks will be massively improved.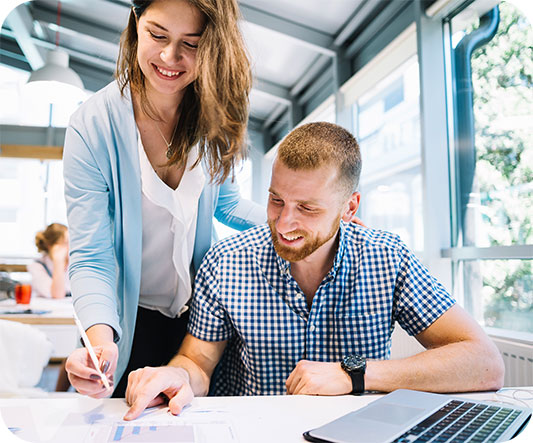 Our strategies consist of comprehensive services
Now that you know how can we provide you with the best on-page solutions, you can already evaluate your site's performance. If you want to look manually, you can use the following criteria:
You need to link pages on your site to each other. It is a great way to help visitors get from point A to B with only one
Use keywords for every page and check if they have been delivering visitors. If they have not, you should stop using them.
You must check if your site is loading quickly, or if only some of them take some time to load. If you are having problems, you need to find out where the issue lies. In addition, a slow-loading page is something that no user
Ensure that your site has fresh content. Has it been like that for more than one or two years? Is anything different or is it relevant?
You probably do not have to think hard to come up with your biggest competitors. That is to say, they are also working hard to establish themselves in the same industry, and they also may be using on page SEO like you. That is why it is crucial to have a dedicated partner like us.
However, if you want to find out how you could do better; you can check out their website and look at what they are currently doing. And while they probably have secrets, you will obtain great information by just checking out a few pages.
Checking out your competitors will also give you improvement areas on your website and thus, strengthen your brand and business as a whole. In conclusion, we will work hard to provide you with what you need, we have the best data-driven marketing campaigns for you to succeed.

Let's

do

Working

togather!