The best website audits for your business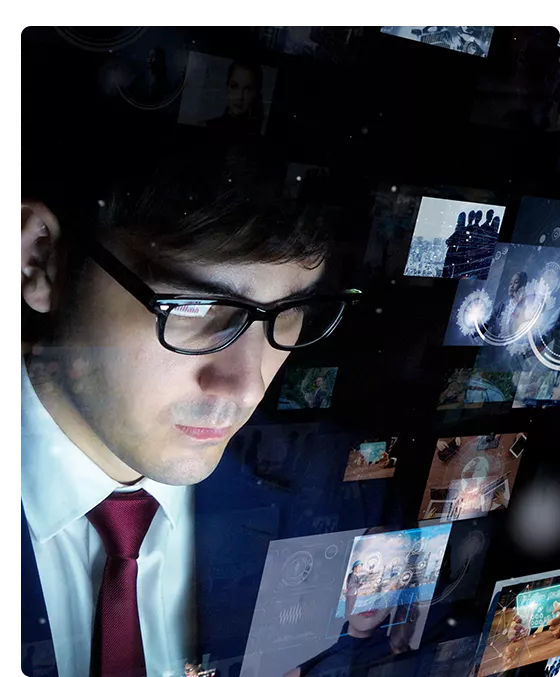 While we always seek out the best talent in our industry, a good cultural fit is always an absolute must.
Our website search engine optimization and website audit solutions will allow you to focus on running your business. Meanwhile, we will take care of the entire technical complexities to make your brand outperform your competitors.
A website audit, in short, is an examination of your performance prior to a large-scale website redesign or search engine optimization (SEO). That is to say, auditing your website will determine if it optimizes your traffic objectives, and if not, what is the best way to improve it to achieve your desired performance.
In Digitizengrow we will point out the important issues that need fixing, or you can prioritize them using our services. Connecting to your Google Analytics we will ensure we work on your money-making pages first.
Increasing your online presence with our outstanding digital marketing services and website audit is the best to improve your business. Choosing our website audit will identify the main architecture problem of your website and provide solutions to improve the technical-side performance.
SEO, on the other hand, plays an important role in how your website is performing. However, it is not the only aspect you should pay attention to if you want to maximize your website performance and visibility.
Our comprehensive website audit solutions will give you an in-depth analysis. And recommendations on improvement opportunities in each aspect of your website. The resulting data from the audit is used to optimize your site performance in paid search, organic search, and other ways.
We will provide you with:
Website performance optimization: determine your site's technical framework and fix it for your visitors.
SEO optimization: we will identify poorly carried out SEO strategies and re-focus the efforts to improve search results.
Conversion rate optimization: this audit allows you to re-evaluate the efficiency of conversion and lead generation.
We

will

provide

you

with

outstanding

strategies

for

your

audits.
Here is a list of the different types of website audits that we will provide you with:
SEO audit: SEO auditing will measure the entire optimization of your website that including metadata, goal conversions, traffic behavior, keyword analysis, video, and image optimization. In addition, several ranking factors affect your website's performance; hence, auditing is the best solution to keep up with the current trends.
Content audit: our content audits are part of the SEO auditing pack. Standalone auditing ensures useful insights into the messaging voice and tone of your audience, whether you are converting or not. Likewise, our content website audit will ensure your brand identity is consistent while identifying what content is driving conversions.
Technical audit: our technical audits focus on the best practices to improve your website visibility. It ensures you meet your search engine requirements for indexing. Even if you have good content and backlinks that support it, the different technical problems can create drawbacks.
Therefore, if your website is not ranking on Google, you can start with our technical website audit to improve its performance.
On the other hand, in Digitizengrow we will provide you with the best website search engine optimization and web audit services:
On-page and technical SEO
We will provide you with an exhaustive performance evaluation best on the best SEO standards.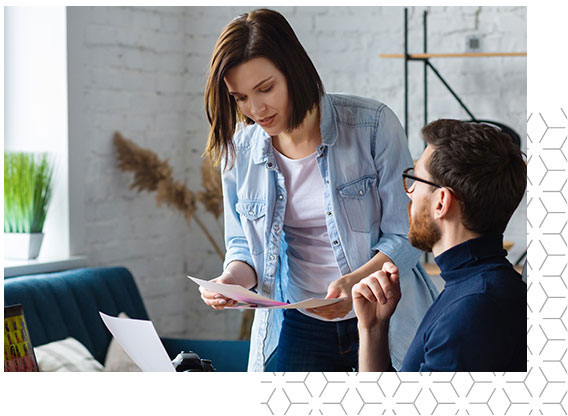 Usability and conversion: Behavior tracking, review of analytics, and evaluation of the entire user experience.
Content audit: We will provide you with an extensive content evaluation of your content and its influence on your website rankings.
Code and performance: Receive a complete technical review of your site's code, including technical analysis to improve page speed.
Off-page, organic, paid, and social media: We will also review other channels including ads, social media, and content that influences the impact of your website's performance.
A complete suite of solutions for your business in the UAE In Digitizengrow we will offer you a comprehensive website solution across the seven emirates. Likewise, we like to break our website audit into:
Duplicate content audit: duplicate content confuses search engines and you will have algorithmic penalization and poor ranking. Therefore, you will have an error-free optimization for better performance.
Our

website

audit

is

the

first

step

to

improving

your

business
When we carry out our business audit, we will discover issues that are running your conversions and SEO. For instance, you may have long page load speed times, broken links, hidden content, or more. Therefore, identifying these issues will be of great assistance to fix these diverting traffic issues.
Assessing both the technical aspects and the content of your websites will open up great opportunities to massively improve the conversions and traffic yours is generating.
After you decide to partner up with us, you will receive the entire analysis of technical errors, if you have them. These may be related to:
• Performance.
• Design.
• Security.
• SEO.
• Design and more.
In addition, the technical site setup and structure of your website play an important role in how well your site will perform for your users.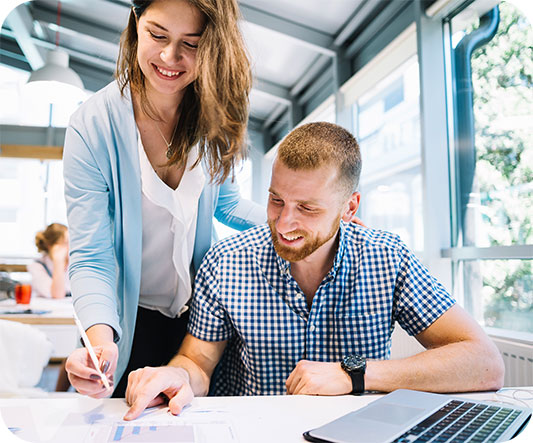 One of the things we look out for when conducting a website audit is the user experience (UX). This type of analysis will let us know how the overall user experience and design are impacting your visitors.
In Digitize & Grow we will work hard to provide you with what you need
The more visitors you can attract to your business website, the more chances you will have to generate quality leads and; subsequently, customers. However, your website must perform well.
And most importantly, just by having a website you do not have guaranteed results. As part of analyzing the overall effectiveness of your website; our website audit will determine if it is designed with our audience in mind. In addition, the overall navigability and design of your website must stay in line with what an individual would see first. For instance:
• Business-related topics, • Products, • Pricing information, • Testimonials, • Important information, etc.
Nevertheless, that mainly depends on your business area.
The main goal of our digital marketing strategy, on the other hand, is to make it easy for individuals to get the information you are looking for; easily and rapidly. As a result, you will see higher conversion rates; they will improve on their own.
When we provide you with our website audit services, we consider the following:
Are all the main propositions of your business easily accessible via menu items or main navigations?
Do you have an intuitive but simple website design and layout? Ensure your pages are not too cluttered and filled with CTAs, links, or ads.
Are your conversion and buying paths or checkout or shopping cart processes intuitive enough? Or there are a ton of distractions along the way which would result in friction for your store visitors?

Let's

do

Working

togather!