The best back-end development solutions in the UAE
On Digitizengrow, we provide you with comprehensive back-end solutions with the best team of developers with us. Our back-end development experts will deliver your business secured and outstanding services tailored to your needs. With us, you will discover a true digital transformation with a clean back-end code.
Our skilled dev team excels in providing top-quality back-end solutions for your business in the UAE. In addition, we have extensive knowledge and a deep experience in backend technologies and backend development as well as a wide range of programming languages. 
Back-end is the functional foundation of the website, mobile app, or software. Further, it is a software part in charge of handling areas such as calculations, performance, and database interactions. This makes it one of the most important components of a product.
On the other hand, our solutions range from cross-functional teams, and collaborative teams, to individual backend developers. Therefore, we will become an extension of your business integrating seamlessly into your projects. We are an organized, goal-oriented, and flexible team with a special eye for details.
As aforementioned, the back-end is perhaps the most important part of any software. Despite the fact that it is hidden from the user's eyes, it is the area that makes the software work and serves as a foundation for a smooth user experience. In other words, without a quality back-end development, your software will not run as expected. 
We focus on providing you with quality back-end solutions and services to large companies, start-ups, and SMEs. We create solutions that will allow your business to carry out your plans, increasing your revenue by bringing your product to the market faster.
The

most

outstanding

back-end

services
If you are requiring back-end development solutions, our back-end development team has massive experience in providing efficient solutions. Moreover, we offer services tailored to the unique requirements of each client. Therefore, we are ready for new opportunities and challenges, that will, at the same time, grow our team's experience.
Our teams consist of highly experienced and knowledgeable developers, project managers, business analysts, and quality assurance specialists. In the same vein, we take full responsibility for the entire development process; minimizing potential risks for our clients and delivering high-quality and on-time solutions within a budget.
Outsourcing your back-end requirements with us will allow you to access cost-effective and top-quality solutions.
For instance, we build B2C, B2B, and mobile back-end applications on many platforms and devices. Moreover, we create native Android and iOS cross-platform and hybrid applications using different solutions and technologies such as:
React native
Xamarin
JavaScript
Cordova
Ionic
PhoneGap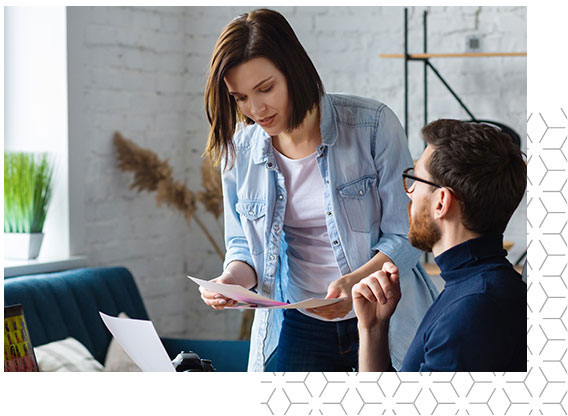 We have extensive experience in the cloud-based development of back-end systems that will easily process big data, and heavy loads while scaling down and up with no latency problems. In the same vein, we take advantage of machine learning technologies to help our customers present innovative products to their clients.
Our customer-oriented products make us work using only the latest technologies and cutting-edge methodologies. In this way, we can provide cost-effective development solutions for your business. With us, you will find the perfect balance of competitive pricing and high-quality backend technologies.
We know that transparency and communication are essential to creating outstanding digital products. That is why our project managers and developers will update you regularly regarding the project status; ensuring you can easily track the results at your most suitable time.
Get access to the latest technologies and back-end methodologies
On Digitizengrow, we are proficient in several tools and technologies used for the best website development. As previously mentioned, we always follow the latest trends, adhering to the best worldwide practices to provide you with a clean and optimized code. For instance, here are some of the technologies we use:
• Python.
• ASP.NET/ASP.NET MVC.
• C#.
• Java.
• PHP.
• Node.js.
We have unique experience in developing back-end solutions.
Here are some examples of systems that we have developed:
Human resources management solutions.
Client Relationship Management (CRM) systems.
Enterprise Resource Planning (ERP) systems.
Accounting solutions.
Media delivery solutions and platforms in the telecommunication field.
Inventory management solutions.
Back-ends for desktop, mobile, and web apps.
Our team will deliver the best web programming that will efficiently and seamlessly accommodate growth; scaling your systems according to the changing needs in today's world without sacrificing performance.
In addition, our dedicated team of software developers is the most reliable and flexible in the UAE. We always ensure that our development team suits the requirements and needs of your project
Top-quality

and

solid

applications
We work hard to deliver top-quality mobile applications that are updated with the recent trends and latest technologies. In this way, you will win your customers' loyalty. Our team will build customized backend solutions rapidly caring about every code piece.
By using first-class programming languages such as JavaScript and Python, we dive deep to understand your app's logic. After that, we synchronize all the data across various platforms. Likewise, we ensure your application is secure and reliable covering all your users' requirements as well as easy integration with third-party solutions.
On Digitizengrow, we offer you world-class functional teams and individual backend developers. Most importantly, our experts are goal-oriented, flexible, and punctilious when it comes to the approaches and technologies used.
As we mentioned, our development processes are based on an agile approach that involves regular work sprints; and is focused on working on specific components of the program. Therefore, using this approach allows us to evaluate and analyze our web application development and the results of our work.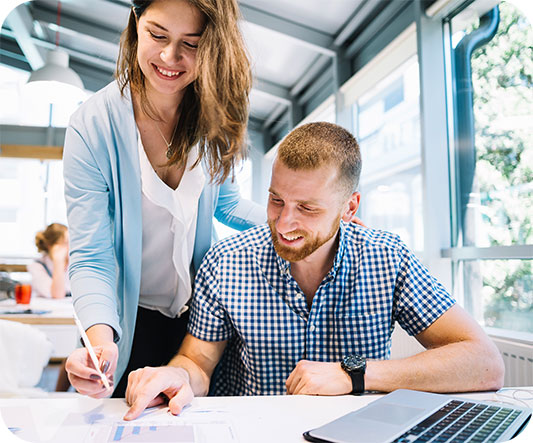 On the other hand, if the front-end is the body of the application, then the back end is the foundation and cornerstone that makes it work. It stands as a mandatory force constantly connecting everything on the front-end and back-end procedures on your device.
We are the best web development company across the seven emirates
The business world is constantly changing due to different technologies. Mobile phones have become a popular way for initiating communications; accessing information, and using different applications anywhere at any time. We keep a close eye on the changing trends and demands, leaving no stone unturned when it comes to boosting your business.
If we talk about websites, mobile applications, and web services; we deliver our partners with outstanding cloud backend solutions that ensure a well-functioning application for efficient data retrieval.
We are the appropriate way to access a suitable server location as well as provide you with assistance for the selection of cloud-based solutions or any other hosting solutions.
Our back-end web development solutions involve writing a clean code, optimizing it, and finally, developing a server-side code. To achieve this, we have an outstanding team well-versed in building intricate libraries, writing complex protocols, and developing important components. Therefore, you will obtain a solid application with the best back end development.
To stay unique in today's business world, we provide a comprehensive range of solutions across the seven emirates. Focusing on the development of cloud-based services for:
• Web.
• Desktop.
• Mobile.
• IoT systems.
Our team of experts excels at the PHP side-server language for building up the backup components and connecting them with third-party and external services. We also work closely with the front-end side of your application. In conclusion, we highly endorse the PHP back-end when you need important information pulling and editing in your databases.
Contact
Let's

do

Working

togather!