6 Speed tools for measuring the division load times of web Pages
The time your website takes to load is crucial for ensuring a great user experience. If your site is too slow, you may be losing visits and conversions. If you do not know if your site is fast or slow, it is helpful to count on fast-load speed tools to determine this aspect.
In this article, you are going to learn why page loading speed is important and how it can affect your site. Moreover, you can gain more understanding of the best speed tools for measuring load time. Once you begin implementing fast load speed tools, you can start improving your website's speed and increase your traffic.
What is page loading speed?

Why is page loading speed important?

How can the division slow loading affect your website?

The best 8 tools to improve your page loading speed

Why is DigitizenGrow your best option for technical SEO, and more?
1. What is page loading speed?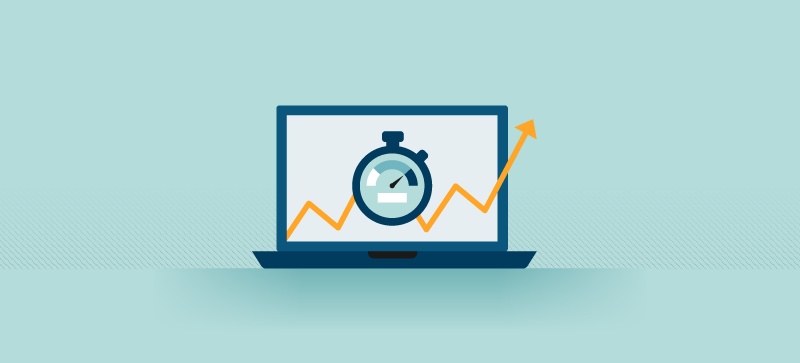 Whenever a user clicks on a page, they have to wait until the page displays the entire content in the browser in order to navigate it. When we refer to page speed, we are talking about page load time. This is the time your site takes to fully display its content. 
Many websites use fast load speed tools now and then to check if they are having a good performance or not. It is essential to use these tools as it is the only way to know if you are offering your users an optimal experience. It is important to note that some pages may load faster than others. For this reason, you must check those URLs that are not performing well and take some actions to fix them.
Also, you should keep in mind that the time ads take to load is not the same as your site. If after evaluating your site's performance, you wonder: why do ads load faster? The answer is that they have lightweight content. In order to measure your loading speed correctly, you should make proper use of certain tools.

2. Why is page loading speed important?
Page loading speed is highly crucial for SEO. Although facing issues with your site, like the 3XX error in the sitemap, can be detrimental to user experience, having a slow page, in general, can be a lot worse.
You need to make your site as fast as you can to ensure your users enjoy navigating through your pages. Moreover, page loading speed is important for these reasons:
Search engines like

Google use page speed in their algorithm to rank pages
It ensures better interaction between the user and the website
It can improve your conversion rate
A fast page can be a key part of your brand identity
At the same time, certain factors that may not be your fault could also affect your site, such as your hosting service. However, you still have to check which aspects you can improve to make your site faster.
The only way to check this is by using a loading speed tool. Some fast load speed tools can provide a detailed report on the aspects you have to improve. Additionally, some of them offer recommendations you can keep in mind when it comes to optimizing your site's loading speed.
Nonetheless, if you do not have experience dealing with this matter, it is best to look for specialists that can help you. On DigitizenGrow, we have all the expertise you need to make your website easy to access, fast and optimal.
3. How can the division slow loading affect your website?
Once you use one of the several fast load speed tools available, you can check the time your site takes to load. In case your site takes more than average, it can affect your SEO. This can be detrimental to the success of your business.
If a search engine determines that your site is too slow, it will not crawl it. For this reason, if Google takes forever to load your site, you will surely see a decrease in traffic.
Although should be concerned about several aspects involved in your on-page SEO and off-page SEO, you still have to pay attention to your site's loading speed. A slow-loading website can result in:
Poor user experience

Your site going down on organic search results

It can affect your bounce rate. Check how to measure it here.

Decreased revenue

It affects your search performance
As you can see, a slow loading speed can affect your Search Engine Optimization, preventing you from receiving organic traffic. Your aim should be to make your site perform better by loading quickly.
Otherwise, even if you hire advertising companies to promote your site, you will not receive the results you expect. This is why this aspect is so critical and should not be overlooked.
3.1 Why do you have to improve your site's speed?
Learning to boost your site is a must if you want to attract more users and increase your ranking on search engine results. By improving your site's speed, you can:
Improve your conversion rate

Ensure an optimal site performance

Keep your visitors engaged with your content

Make your business stand out

Get an advantage over your competitors

Gain more customers
Because having a faster website will help you get all these benefits, it is important to consider and use any of the available fast load speed tools to check your website's performance.
4. The best 5 tools to improve your page loading speed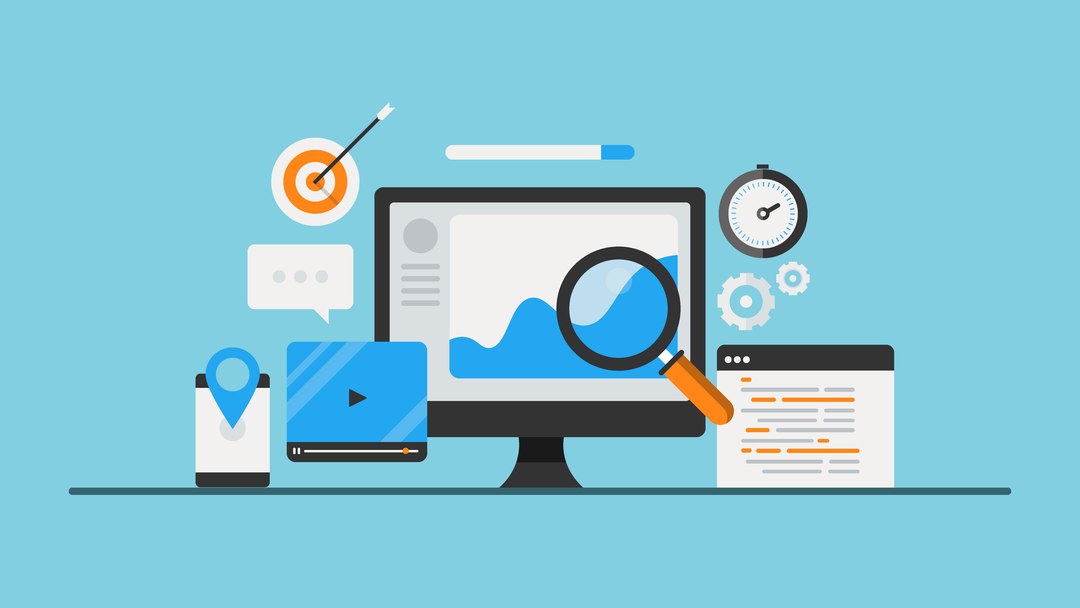 Whenever a user is searching for a specific keyword related to your site, you may appear in the top results. If the user clicks on your site, but it takes too long to load, the user will likely go to another company's webpage.
You cannot clearly know when this happens. For this reason, you have to constantly check your site's speed to determine if it is working properly. This is why we strongly recommend that you use some the best fast load speed tools to determine if your audience will stay or leave your site based on its loading time.
4.1 Pingdom
Pingdom is a great tool for determining the division load times of your site. It scans your website to determine what aspects are slowing it down. It is the perfect tool for beginners since it is very easy to use. You just have to copy the URL and paste it to select the server where you want to test it.
After that, this tool will provide a report where you can see several metrics about your site's performance such as page size, and load time. But, it does not end there. You will also receive details on how to improve your website's overall performance.
4.2 Google Page Speed
Another one among the greatest measuring load tools is Google Page Speed. It is developed by Google and it can run a few tests on your site's URL to determine its performance.
The best part is that it gives feedback and shows highly important aspects, such as:
How long the visitor has to wait to see the full content of a page

How long the page takes to be fully interactive

Speed index of the page
In addition, you can see several aspects where you can improve your desktop and mobile experience. The main advantage of Google Page Speed is that it is completely free. However, you cannot get a copy of the detailed reports.
4.3 URL Compression Test
Ensuring that your site becomes one of the fastest websites does not have to be a challenge. You can use the URL Compression Test tool to check if your server is sending compressed data.
If this is the case, your server will have more space for transferring more data. Thus, it will help your site to load faster. This applies both to your desktop and mobile platform. In fact, improving compression can be the perfect option for making your site more responsive and quicker. This tool can be a great option to test this aspect.
4.4 Web Page Test
If you are looking for a tool that tests your site on every aspect, you should check Web Page Test. In addition to checking your speed, you can also determine usability in real browsers and servers worldwide.
You can test your site speed on mobile and desktop platforms, and you also have the chance to select advanced configuration. It is a comprehensive tool that helps you understand how your site performs.
The most prominent feature of the Web Page Test is that it gives you a test based on real experience in global locations. Moreover, you can use video capture for correlations and get in-depth metrics.
4.5 UpTrends
With UpTrends, you can monitor your website to know its speed from anywhere in the world. By analyzing your website with this tool, you can see the user experience of real visitors to your website.
You can check load time based on several aspects such as browser, location, operative system, and device type. This tool gives you metrics based on the performance of your site in a specific location. So, you can check how any user in any country or state experiences your pages.
Moreover, you can receive details and recommendations on how to improve your site to make it faster. It offers a 30-day trial period without having to provide your credit card information.

4.6 GTmetrix
Another great tool you can use to check your site's speed is GTmetrix. It gives you a report about how fast your site is loading and other details that can help you analyze your site's performance.
An excellent feature of this tool is that it allows you to compare your site's performance to other sites so you can determine how well you are doing. Moreover, it helps you monitor your load time, be aware of any changes and make the necessary modifications. You can also record a video to see the bottlenecks that are slowing down your site. And, lastly, you can receive helpful recommendations on how to improve your load speed.
Once you have checked your site, you can start making improvements in several aspects to speed up your loading time. In this way, you can scale up positions in the search engine results and gain the attention of potential visitors. It is possible to make your site load faster, but you have to use the best tools to analyze it and take the best actions.
5. Why is DigitizenGrow your best option for technical SEO?
If you use any of the recommended fast load speed tools, and you determine your site takes longer than others to load, the online aspect your business could be in trouble. However, solving this situation is easy when it is in the hands of experts who know how to proceed.
Forget about your worries by delegating these crucial tasks to experts. Our team can efficiently handle everything you need to make your site faster and more attractive. At the same time, we will take care of assessing your needs and solving any issues that are slowing down your company's site.
On DigitizenGrow, we are specialists in solving technical SEO glitches, and more. Moreover, we can offer you our best services to make your site stand out:
You can contact us to receive customized service and improve your site.
Do you want to improve your website's speed with the most professional assistance? Learn more about us and how we can support you. You can also contact us by phone at +971 43 316 688 or send us an email at contact@digitizengrow.com. We are ready to answer all your questions and start working with you.