What is WhatsApp API Marketing in Dubai, UAE – Tips & Tricks
In the digital age, taking advantage of every available tool is very important. For this reason, many companies are implementing a WhatsApp marketing strategy. With this strategy for your business, you can interact more personally with your customers. In addition, it comes with great benefits that you can benefit from, right from the start, like cost savings, and more.
In this article, we have compiled all the necessary information you need to understand this form of marketing. At the same time, you will find a few tips that will help you make the best possible use of this tool.
What is WhatsApp marketing?

Why should you use WhatsApp in the UAE for your business?

How to do WhatsApp marketing, tips, and tricks

What is WhatsApp API?

How can we help you carry out a WhatsApp marketing strategy for your business in the UAE?
1. What is WhatsApp marketing?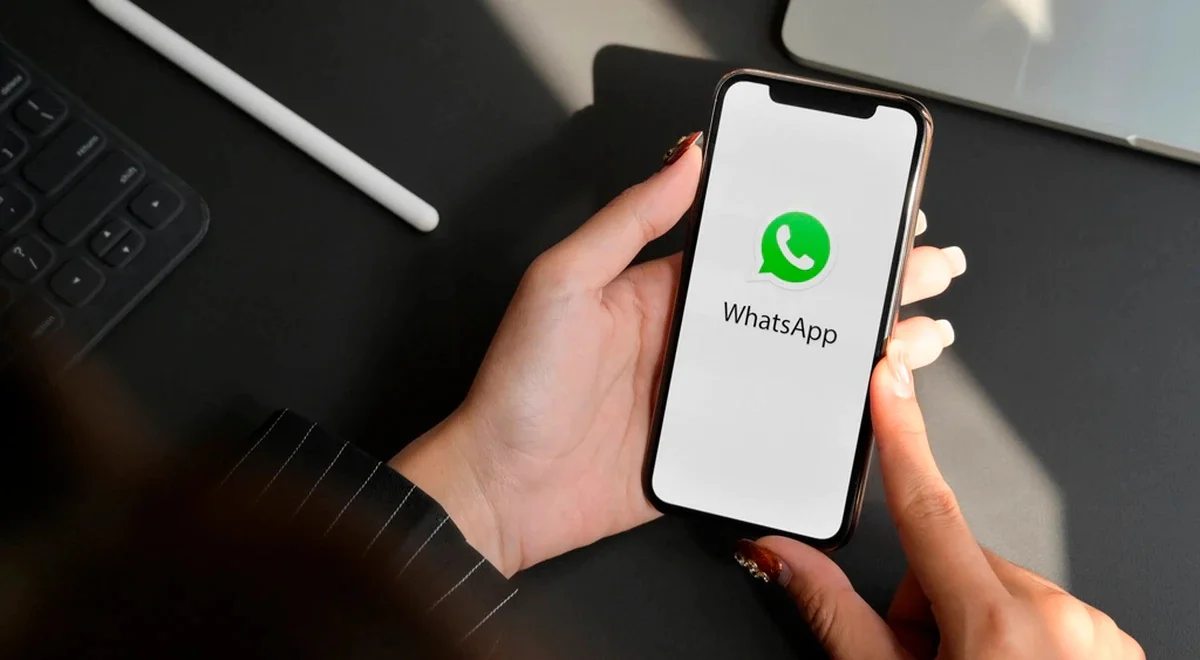 WhatsApp marketing is any type of marketing activity carried out through the use of the WhatsApp app. In this case, companies or individuals use specialized applications like WhatsApp Business and WhatsApp Business API. These are two separate apps for you to manage conversations with your customers.
These tools are highly useful, making you not have to use your account for commercial purposes, which is not recommended. However, this is not to say that it cannot be a personalized form of communication and corporate experience.
Thanks to the great popularity of this social network and its growing user base, it is a very effective tool. Your company can reach customers more directly to offer them your promotions and services. Also, to be able to connect your business with this application, it is best to use WhatsApp Business.
This tool can be downloaded for free and is designed for small business owners. Likewise, using WhatsApp marketing in Dubai, you can manage your company by easily automating, classifying, and interacting with your customers. In addition, with you can:
Create your business profile including image, address, email, and website.

You can offer your complete products online.

Organization labels.

Interact through chats and messaging.

Automated responses.
Therefore, this app will allow your business to have greater facilities to interact with your customers and offer them more personalized attention.

2. Why should you use WhatsApp in the UAE for your business?
This tool is one of the most popular in the world, as it has more than 2 billion users globally. For this and other reasons detailed below, WhatsApp marketing is gaining more notoriety these days. Additionally, this app will allow your customers to be constantly updated on your offers since people use it throughout the day.
In addition, statistics say that more than 50% of users would purchase products from companies with which they can interact. At the same time, there are other relevant reasons why using this app is a good marketing strategy.
2.1 Lower marketing costs
Using WhatsApp in Dubai is one of the most affordable forms of marketing that any small business can use. You simply need to download and install the app from the official store and connect to the internet to start using it. In addition, it is worth mentioning that this app is free, which also contributes to its more extensive use.
Also, since the average user visits WhatsApp more than 20 times a day, the chances of your promotions reaching you are very high. This means increased sales and there is no minimum cost in terms of marketing expenses.
2.2 More meaningful relationships with your customers
As we mentioned before, many people prefer to go for brands that they can easily communicate with. Furthermore, this reinforces the previous point, allowing customers to be retained, which is cheaper than acquisition. Therefore, using WhatsApp Dubai is one of the ways to personalize customer service.
In this sense, the app allows you to send welcome messages, promote your offers, answer predetermined questions, etc. Thus, the client will feel more comfortable because they will have easier access to interact with your company.
2.3 Increased conversion rate
Your customers must find a suitable initial contact, making their experience ideal. For example, many people see phone calls as tedious, as does the inaccessibility of email. For this reason, WhatsApp marketing is one of the best ways to increase the number of buyers.
For example, 40% of the people contacted responded to the messages sent through this social network. In addition, thanks to the fact that this platform allows constant interaction, this rate can increase considerably.
2.4 Improve sales
Adding a phone number associated with WhatsApp in Dubai can increase sales opportunities by almost 30%. Because when people can access a brand with an app like this, it increases customer trust. Then, your company will be joining the current trend of offering services and products through these media.
3. How to do WhatsApp marketing, tips, and tricks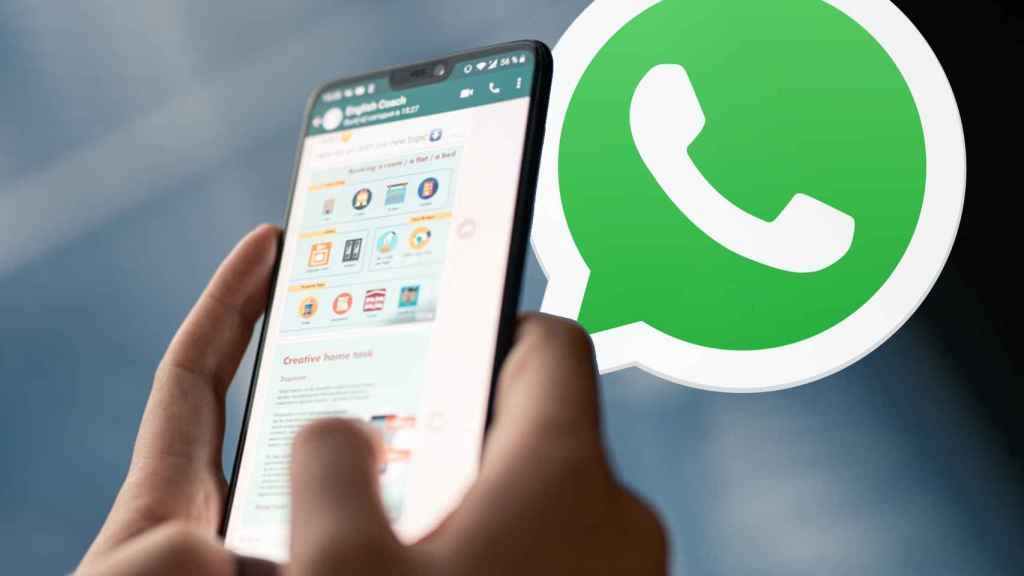 To start implementing WhatsApp marketing in Dubai, the first thing you need to do is search for the application in the online store. You can find the WhatsApp Business app for both Android and iOS devices. What you need to do is the following:
3.1 Installation and use of the application
Once you have opened the online store on your device, search for "WhatsApp Business". Then, download it and proceed to install it. You must also accept the terms and conditions, as well as the permissions that the app needs.
3.1.1 Add your business mobile number
After you have installed the app, you need to add a phone number to activate your WhatsApp in the UAE. In this case, try that this is not the one you use for your personal WhatsApp. You can also choose to purchase a new SIM or also get a smartphone with a new number.
This is because you cannot use the same number for your personal app as the one you use for business. After that, you will receive a message so that you can authenticate the number you have used for the app.
3.1.2 Information about your company
After completing the above steps, start establishing the characteristics of your company profile, including the image and company name. That is the official logo of the business and its commercial name.
3.1.3 Configure the app
To show your professional image, you can make various settings in the application for your WhatsApp marketing. In addition, you must complete all the requested information and configure your messages.
3.1.4 Payment settings for WhatsApp Marketing Dubai
For you to be able to send and receive payments through WhatsApp, follow these steps:
Select app settings.

Then choose "Payments".

Choose "Payment Methods".

You must accept the conditions.

Then select "OK" and "Continue".

Choose the name of the bank and fill in the details, including the number registered in the app. You will receive a message with which you must authenticate your account and that is it

Next, set up a UPI pin for your transactions.
3.1.5 Notify your contacts
You must send a message to your current business contacts and let them know your new number. Furthermore, you can notify them through a preset message that they only use that number to send you WhatsApp messages. In addition, you can send WhatsApp news UAE about your services and products to your business contacts.
3.2 Tips for WhatsApp Marketing
You can apply some of these tips and tricks to improve the marketing you do through WhatsApp Business.
3.2.1 Create a broadcast list
In this case, the broadcast list refers to the directory of recipients gathered in one place. This list is similar to mailing lists, in that your contacts cannot contact each other. This is ideal for creating relevant campaigns, to attract your customers to purchase your services or products.
You can create a VIP group for certain clients, in which you make exclusive offers or ask for referrals. Therefore, you can retain and engage your audience.
3.2.2 Set up chat groups
The difference from the previous feature is that the participants can see each other and share their opinions. So, you can encourage conversations between your customers and learn more about them. For example, this can be used for members of the group to discuss an event that you organize.
3.2.3 Use WhatsApp status
WhatsApp status is a type of post similar to those you can make on Facebook or Instagram. In this case, you can share text or media files that your contacts can see and can comment on. In addition, this tool for WhatsApp marketing allows you to share them directly on the Facebook of your business.
However, these states expire, as they are automatically deleted after 24 hours of publication. Therefore, this is a very useful feature and quite effective in generating interest. For example, you can share offers, new products, updates, and special promotions, and more.
3.2.4 Product Catalog
The most recent WhatsApp update in the UAE allows you to create the product catalog of your business. If you are familiar with Instagram, this tool is similar to the Instagram store. Additionally, you can add up to 500 items to your product list.
Thanks to this, your potential customers can review your catalog, share product links or ask about them. You can also offer products from the catalog to particular customers, as well as share the link online. Therefore, this is a very useful tool for small businesses that do not have their website.

4. What is WhatsApp API?
The WhatsApp Dubai API is an interface of this application, which allows companies to interact through unlimited messages. This tool was developed so that medium and large companies could scale the participation of their clients. In this way, they have a customized solution for their business and business needs.
This helped many small businesses to start using their WhatsApp accounts to communicate with their customers. They stopped using email completely and thus have a faster path of interaction. In this way, Facebook decided to launch WhatsApp Business, so that these entrepreneurs did not have to use their personal accounts to do business.
They have seen the benefits of using it and that is why the app is so popular today. In addition, its use prevails over other platforms, due to its ease of use and the aforementioned advantages.
However, the WhatsApp Business API is just an interface and you need a CRM to interact with your customers. Thus, to use all the features of the API of WhatsApp in Dubai, you will need to have a dashboard. This may be provided by a commercial WhatsApp service provider.
5. How can we help you carry out a WhatsApp marketing strategy for your business in the UAE? 
Digital marketing through WhatsApp is one of the best ways to promote your products. It allows you to interact more directly with your customers, providing you with a better commercial and service experience. Additionally, this benefits your business with low costs, retention, and attraction of potential clients in an easy way, and with the help of our agency, you can implement the best strategy.
On DigitizenGrow, we have the most complete experience for digital solutions, and we can help you implement this strategy effectively with the help of our experts. In addition, we can provide you with a variety of online marketing solutions, including:
Would you like to learn more about our WhatsApp marketing services? Digitizengrow can offer you all the help you need in this regard. Just contact us at +971 43 316 688 and our team will gladly answer all your questions. Additionally, you can send us an email at contact@digitizengrow.com for any inquiries and questions.