Although link development is essential to the success of your site, there is a lot of misunderstanding and incorrect information on the subject. About 85% of SEO specialists and marketers concur that link building significantly affects brand authority and brand development. Therefore, as link building is beneficial, websites end up recurring to buying backlinks.


In this article, we will be talking all about buying backlinks. Without enough knowledge of link building, you run the risk of damaging your online reputation or, worse still, of receiving a Google penalty for improperly paying for backlinks for SEO. Consequently, this guide is perfect for you to learn about the process for buying links for SEO. Let us see:
What does buying backlinks or buying links mean?
Know the position of Google regarding link buying
An overview of link buying
Learn about link buying and selling right now (and beyond)
Do you know the purpose of buying backlinks?
The foolproof process of buying backlinks safely
1. What does buying backlinks or buying links mean?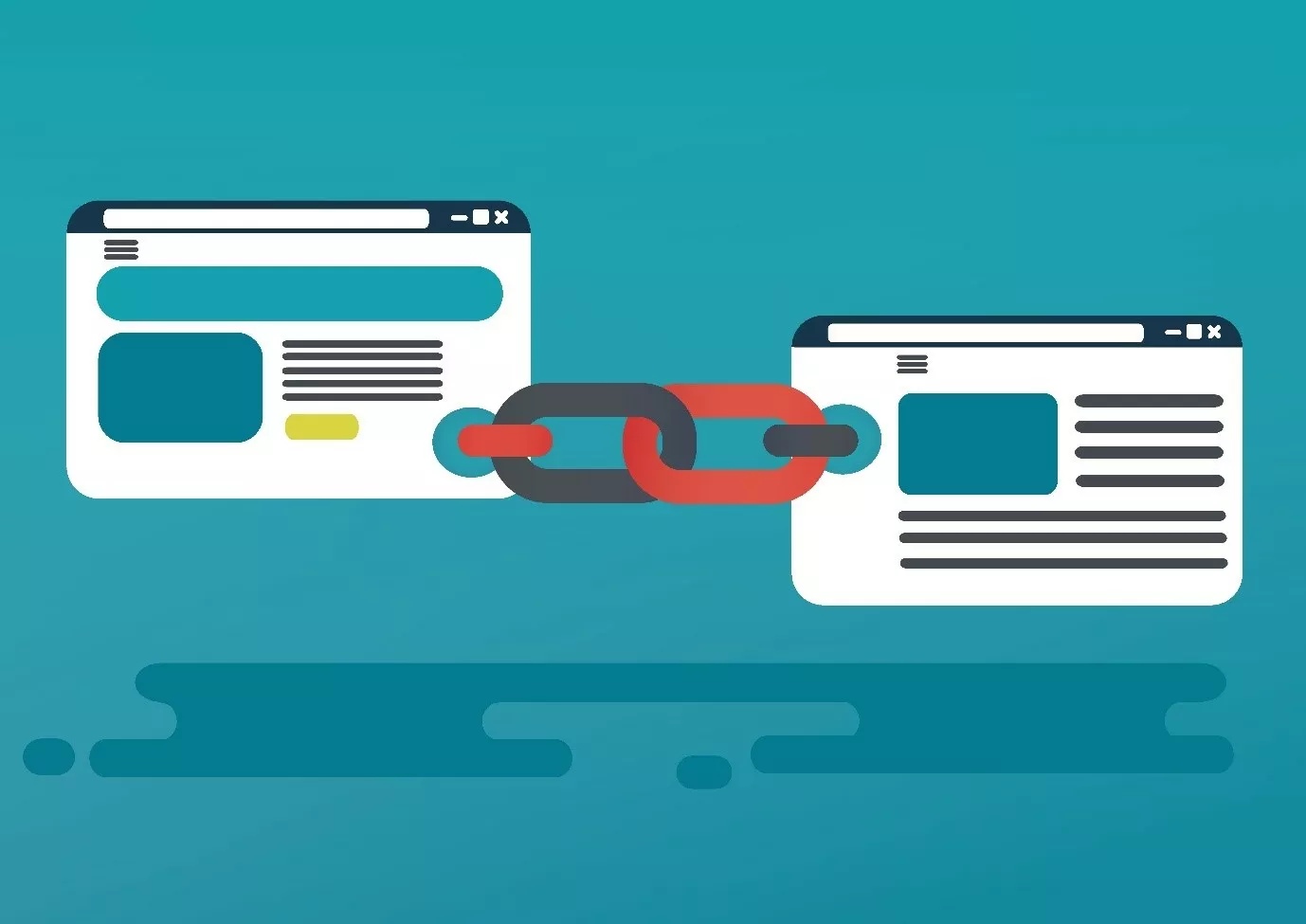 The act of paying for a hyperlink back to your website from another website is known as buying links. When buying backlinks, a link buyer's typical objective is to raise the position of their own site in search results. Other goals "might" include boosting referral traffic or generating conversions; but they are much less typical.
Can you purchase backlinks? Absolutely! Hyperlinks are a significant resource since the number of backlinks leading to a site is an important ranking criterion for search engines, particularly Google.
Simply put, the higher you can position in search engine results pages, the more relevant and high-quality links pointing to your website you have.
Greater website visitors and eventually more profits and sales are associated with higher search engine results. Due to all of this, link buying is quite valuable, especially for businesses.
Purchasing links can take a variety of forms:
Sponsored guest posts.
Paid link placements.
PBNs (Private Blog Networks) and paid directories.
Services for distributing press releases.
Paid links are typically bought with cash.
Google, however, classifies an exchange of cash, products, or services with the goal of obtaining a backlink as "paying for links."
2. Know the position of Google regarding link buying
Most local SEO experts will inform you that Google expressly disapproves of buying links. However, they are really not! Paid links are actually a "natural component of the economy of the web," according to Google.
Google opposes purchasing links with the express intent of transmitting PageRank. Purchasing (or selling) links in order to influence search engine results. Consequently, Google calls this link scheming.
There are several different types of links that are against Google's Webmaster Guidelines. Here are a few examples:
Link exchanges that are excessive.
Large-scale guest posting or article marketing campaigns that use anchor text links that are packed with keywords.
Use automated tools to generate links pointing to position your website.
Needing a link as a condition of a contract or terms of service.
Exchanging cash, products, or services in exchange for a PageRank-worthy link.
On the other hand, Google is completely fine with links that have been paid for advertising purposes.
2.1 What do sponsored link attributes and nofollow mean?
Nofollow and sponsored "rel=" properties give search engines the following contextual hints:
Search engines are informed by the rel="nofollow" tag that the link was just generated as a reference and that its creator does not support the website being referred to.
Search engines are informed by the rel="sponsored" tag that a link was made as part of a sponsorship or advertising agreement; no endorsement is implied.
A "rel=nofollow" or "rel=sponsored" link does not confer authority on the page it links to. Which implies that purchasing links with these characteristics complies fully with Google's Webmaster guidelines.
The issue is that rel=nofollow and rel=sponsored links rarely, if ever, have any value for SEO. Does that imply that the links are worthless? In no way.
Google declared in 2019 that it would see nofollow links as suggestions rather than orders. In other terms, Google will "count" a nofollow link sometimes and other times it will not. In particular, this is valid for prominent websites.
2.2 What are follow links, exactly?
Any backlink without a "rel=" marker is a "follow" link. Or, a typical h-ref link without the attributes no-follow, sponsored, or user-generated content.
Without a "rel=" attribute, Google interprets a link as an endorsement and gives the linked-to page PageRank. To put it another way, "follow" links pass rating credit (also known as "link juice") and benefit SEO.
However, there is a warning, it is against Google Webmaster Rules to purchase "follow" links. Additionally, Google states that websites that purchase links to manipulate PageRank can anticipate a drop in their ranking; this will affect the performance planner tool for websites.
3. An overview of link buying
When Google created the PageRank algorithm, the competition was quickly left in the dust. Why? Google had a huge competitive edge because their algorithm's primary component was backlinks: Nobody could gauge a website's popularity better than Google. Users came to Google in droves as a result, giving it the best order and rank of search results of any web browser available.
Due of the massive amount of traffic that Google started to produce, SEO experts started to figure out how the algorithm worked. Shortly after, people in the SEO sector realized how the search engines were using backlinks, a huge market for acquiring and selling links arose.
3.1 Early backlink buying: From the late 1990s through the middle of the 2000s
If you have experience with SEO, you might remember the Yahoo directory. The Yahoo Directory was the pinnacle of directory sites in the early to mid-2000s, along with DMOZ. This was the best place to buy link.
At the time, there was a $299 inclusion fee for the now-defunct Yahoo Directory. Although some sites were turned down, as long as your company was legitimate, you were essentially guaranteed a listing.
But let us be clear: SEOs did not purchase a listing on these sites in order to gain exposure or traffic. However, they did that in order to get link authority. Some of the earliest instances of backlink purchasing for SEO may be found in the Yahoo directory and other for-pay directories similar to them.
3.2 The explosion in link purchases (the mid-2000s onwards)
The paid link market was expanding by the middle of the 2000s. To meet the rising demand for bought links, a plethora of link-building services had been created. Individual links were "rented" via link buying businesses like Text Link Ads.
Most of these connections were found in the site's bottom or sidebar. The starting monthly price was $30. Other services included spinning content for a huge network of sites using link building software like SENuke and SEOLinkVine.
With the use of these link-building tools, users may create several "unique" editorial links for just $97 per month. Although the website selection was frequently of low quality, at the time of course, these techniques were extremely effective.
3.3 PBNs: Their ascent and decline (the late 2000s to 2012)
A significant variety of private blog networks (PBNs) had arisen before the end of the decade. These blog networks were established specifically to gain links that would trick the PageRank algorithm.
What really is a private blog network, though? Basically, a private blog network is a collection of websites from which you can link out to raise the ranks of one or more domains. Frequently, these websites are filled with subpar material and get little to no traffic. Therefore, they are not legitimate websites.
Because of how well these "high-PR, low-quality" PBN linkages performed, the PBN explosion of the late 2000s occurred. At the time, you could quickly see a spike in your rankings by acquiring a few dozen PBN backlinks referring to an old domain.
Furthermore, whether the PBN connections were truly pertinent or the information was of high quality did not appear to matter. Your target website might essentially take over the SERPs if the backlinks you buy had a high PageRank and you got enough of them.
Then, Google Penguin appeared. Google updated its Penguin algorithm at the beginning of 2012. Google Penguin was in place to take action against link schemes and too aggressive (manipulative) link-building strategies. Prominent PBNs like BuildMyRank received penalties, and websites with PBN connections fell precipitously in the SERPs.
Private blog networks (PBNs) were among the worst hit by the Google Penguin algorithm upgrade; despite the fact that PBNs were not a target directly.
3.4 Google's strikes against link schemes (2012 to 2016)
Starting from Penguin's initial release in 2012, Google was implementing a number of adjustments over the course of the following four years. This, in an effort to severely penalize websites using link spam tactics.
Google painstakingly cracked down on purchased links starting with Penguin 1.1 in May 2012 and ending with Penguin 4.0 in September 2016. Consequently, gradually driving link sellers underground.
In addition to algorithmic sanctions, Google invested more and more money in their manual review panel. Moreover, penalties for those caught trading links increased over time. Likewise, to the people buying backlinks.
A total de-indexation from search results was the outcome in some instances. Although penalties occasionally were in the form of a PageRank loss.
Did the link buying industry disappear as a result of the severe penalties imposed? Not at all, but it did compel a change of direction.


4. Know about link buying and selling right now (and beyond)
Many paid link-building strategies that were successful in the past are no longer effective.
Automated article marketing, personal blog platforms, site-wide text linkages… All of these formerly well-liked link-building techniques have seen better days.
The link-building industry today is far more complicated and hidden from view. Sure, services like fiverr.com continue to facilitate obvious link selling. But in general, Google is much less likely to notice links that are purchased and traded today.
Paid guest posts, sometimes known as "sponsored posts," and link insertions, often known as "niche edits," are now the most popular link buying types. Let us see:
4.1 Sponsored articles
A sponsored post, as the name implies, is one where you pay to have a guest article published on another website. Those articles might have been written by you, the site administrator, or a middleman seller.
Rarely do sponsored pieces declare their sponsorship, use "rel=sponsored" link characteristics, or make any indication that they are paid guest posts. They frequently avoid Google's detection as a result.
4.2 Inserting links
Link insertions are sometimes known as niche edits. This link-building strategy is paying a website owner to add a link to your website to their existing content.
Niche edits are common because they allow link buyers to earn links on existing web pages without having to create content.
5. Do you know the purpose of buying backlinks?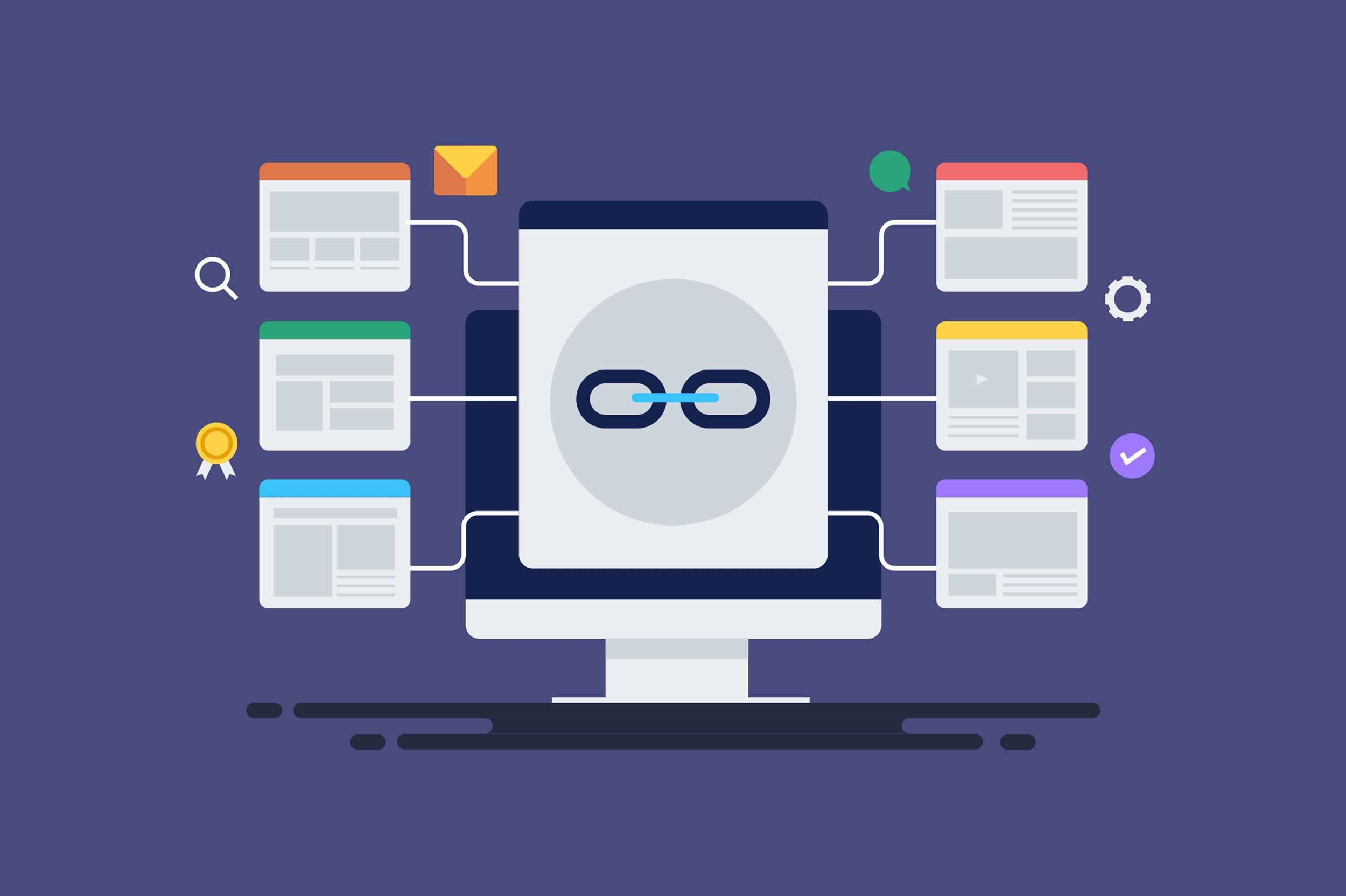 For one of three main reasons, search marketers frequently purchase backlinks:
5.1 Time
You cannot avoid it. Buying backlinks is much quicker and simpler than the laborious process of writing content that naturally attracts backlinks. If you have ever engaged in organic outreach, you are aware of how time-consuming it is.
The first step is to produce outstanding compelling content marketing uae that people will want to link to. Then, if you want a response, you must create custom outreach emails, manage replies, and follow-ups. The second step is to conduct research on potential target sites.
Weeks may pass during this entire procedure. However, purchasing backlinks is a quick and painless process. Find a website that will sell links, come to an agreement on a price, and get your link put.
5.2 Effectiveness
Let us be sincere. Despite what Google would claim, backlinks purchased work! Even more, when done correctly, there is almost little chance of a penalty; since Google cannot tell the difference between a paid placement and an organic listing.
If you are planning to buy links, only cooperate with webmasters and bloggers who hold themselves to a high level, such as:
Firstly, they never use advertising to sell links, and they do so everywhere. Because of this, Google would never be able to tell if you buy high DA backlinks.
In order to preserve a genuine outbound link profile, they only sell connections to websites that are pertinent to the same subject.
Also, to make bought links even harder to spot, they stretch out the placement of purchased outbound links with real editorial links.
Lastly, to maintain the best content quality and a constant tone of voice, they frequently write the content themselves.
They act exactly like a high-quality domain with only natural links, in other words. Additionally, keep your link-selling operations secret and out of sight.
5.3 Money
Ironically, bought links may be less expensive than "free" backlinks. Let us explain:
You need a ton of resources if you want to develop links for free effectively. Let us assume you are constructing links through free guest posts. With this plan, you will need to create high-quality content, which calls for talented content writers, graphic designers, and subject matter specialists. If you want to gain links on a large basis, you will also need a crew to conduct digital marketing and subscribe to link-building software. Free link building may end up costing more than hiring someone to do it for you.
6. The foolproof process of buying backlinks safely
There is some danger with purchasing links in any way (in order to manipulate PageRank). However, if you exercise sufficient proper research, you can virtually completely reduce that risk.
What therefore constitutes a safe paid link? Basically, a backlink that both users and engine robots "perceive" as natural.
To put it another way:
It is not a vendor network or PBN and is on a "legitimate" website or blog.
Nowhere that Google could find on the website is there any indication of selling links.
Search engines appreciate the website. An excellent website ought to rank for lots of keywords and receive over a thousand visitors each month.
The site and webpage you are connecting to should be pertinent to the target URL. The location of the site should also be respectable. In other words, it should contain links to (and from) reputable websites in your industry, with a strong prohibition against links to pornographic or gambling sites.
The website should have useful material on it, not only stuff created for search engine optimization.
If you are going to buy backlinks and have the money and time to do so, locating and negotiating positions yourself is worth the extra effort.
By establishing your own prospects, you ensure that the links you acquire are on high-quality pages that increase traffic and awareness as well as link equity. Not only that, but you will find a slew of untapped link prospects that middleman link vendors (and your rivals) have yet to discover. Now that it is out of the way, let us break down the procedure:
6.1 Method 1: Find and pitch websites looking for advertisements
Finding websites that regularly accept advertising is the quickest and easiest way to find pristine backlinks to buy.
Such websites are incredibly simple to pitch because they generate revenue by renting out space on their website. You can use a variety of complex search operators to identify websites that accept adverts.
Here are a few examples that work well:
"advertise on our website" plus keyword.
"advertise on this website" plus keyword.
"partnership possibilities" + keyword.
"advertise" following with a keyword.
Focus your keyword modifiers on terms that are relevant to your industry or region of operation. To create a list of potential targets, experiment with various search drivers and keyword combinations. After that, delete any websites that don't meet this requirement.
Because many of the websites you target will have never sold links before, make sure to include the following two points:
The content should not be labeled as sponsored, advertorial, or anything else.
The article's links should be followed, not "rel=sponsored" or "rel=nofollow."
If the target cannot accept these two terms, proceed to the next target.
6.2 Method 2: Blog partnerships
The second approach is really effective. Why?
Because a few hundred dollars for a link is a sizable sum of money for a blog. Most individuals will not take your hand off for that type of money and 2 minutes of work because they are not paid to write.
Consider using these search operators to locate bloggers to target:
"blogs" plus keyword.
"bloggers" plus keyword.
"blog" plus keyword.
"updates" plus keyword.
inurl:blog + keyword.
intitle:blog + keyword.
Additionally, you can look for "Best Blogs" lists. With just this strategy, you can find hundreds of chances in most niches.
Therefore, you present your pitch after you have sorted your list and located each blogger's contact information. Consequently, you look for a link in a current piece of material while using this technique. However, most blogs will not accept guest posts.
Additionally, updating existing content is actually more beneficial for you:
You are not responsible for the cost of content creation.
Links can be put on authoritative pages.
That is how you may buy backlinks (somewhat) safely if you decide to do so.

If you want to learn more about the ways you can optimize your website's content or even your webdesign agency, dubai web hosting you can go straight to our blogs section. In addition, if you want to know more about our link building strategies, you can get in touch with us via email at +971 43 316 688. Also, you can reach us through our email at contact@digitizengrow.com.