Numerous advantages of social media marketing include higher website traffic, audience participation, and awareness of the business. Businesses that do not utilize social media marketing effectively are losing out on a potential asset for their overall marketing plan. Therefore, learning how social media marketing helps business can be necessary for managers.

In this article, we will be talking about how social media marketing helps business to thrive in this competitive market. The strength of social media is remarkable. This is because it allows you to reach a huge audience quickly after placing an advertisement. Consequently, lowering your costs and helping your adverts reach your target audience.
Social Media is Essential part for Businesses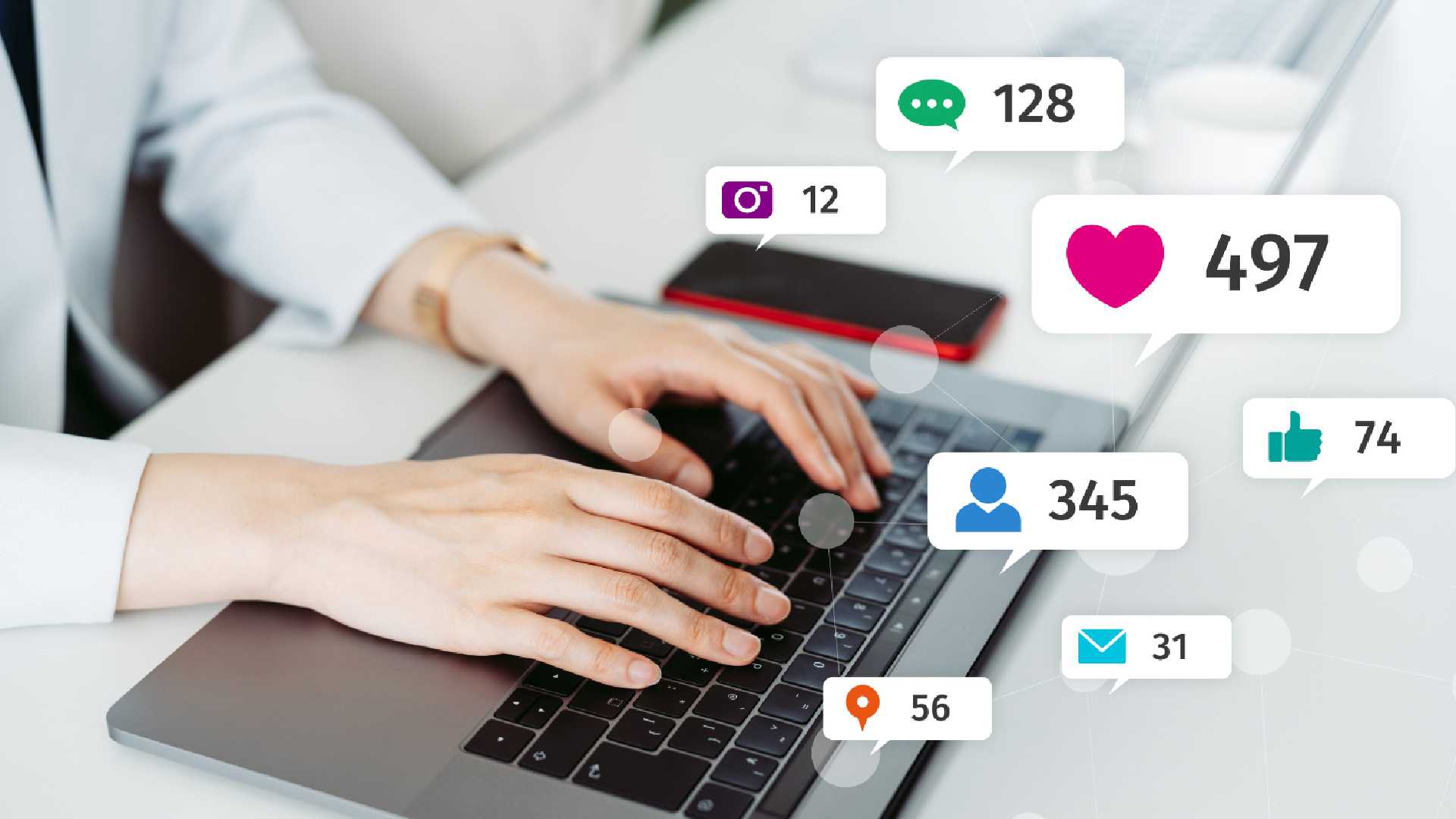 The most significant and visible virtual space nowadays is social media. There, users can use the platform for purposes other than social networking to advertise their companies and products. Marketers must use the chance to market on these digital channels given that 59% of the global population uses the internet. There, they may connect with the most potential clients.
It is irrelevant if you manage a huge national corporation or a small local business. The use of social media is a crucial component of your company's marketing plan. Due to the everyday exposure of brands to customers who regularly log on to social media, it offers enormous traffic to websites. However, it also poses significant difficulties for organizations because it is a dynamic environment that is quite noisy and overcrowded.
If people are not aware of your business, they cannot become clients. Social media can help you reach a large audience and improve your exposure to potential customers, but it will take a lot of time and effort. Additionally, creating a firm profile on any of the main social media platforms carries no risk.
Many markets experienced a recession when 2022 came to an end and 2023 started. Budgets for marketing have been squeezed as a result, affecting headcount, marketing initiatives, and martech solutions. But savvy marketing managers and executives understand why social media advertising is crucial right now.
Due to the state of the economy, it is likely to be more difficult to both attract new consumers and keep your current ones. It is important to maintain revenue on all fronts, not only in terms of new leads. Social media marketing will be essential for attracting new audiences, engaging existing clients, fostering customer loyalty, and much more.
Key Benefits of Social Media Marketing
At least one networking platform is used by more than half of the world's population. This means that regardless of how you feel about maintaining your own social media presence, you must do so for your company to improve connections with clients and boost marketing initiatives.
Social media advertising is the practice of promoting goods and services through social media platforms and websites in order to reach audiences. SMM can aid in establishing your business's brand, boosting traffic and revenue. The main advantages of social media advertising, according to studies, are greater exposure, more traffic, and more leads.
A dynamic approach with quantifiable objectives is essential for social media marketing and includes:
Preserving and improving your profiles.
Posting content that promotes your company and draws in the right audience, such as images, videos, tales, and live videos.
Maintaining a watch on your online image while responding to comments, shares, and likes.
Follow and communicate with your clients, influencers, and followers.
Because consumers and buyers are interacting on social media, social media advertising is more crucial than ever. In essence, individuals are turning to one another for support, counsel, knowledge, and more. Those that deliver all of that start to distinguish themselves as thought leaders and topic-matter experts. Their viewpoints influence judgments.
A company is considerably more likely to be successful if it has a strong social media presence than if it does not. Therefore, if you are not taking full advantage of social media, you are losing a ton of crucial chances to draw in your target audience.
It is important to learn how social media marketing helps business. Businesses that do not utilize social media marketing effectively are losing out on a potential asset for their overall marketing plan.
Brand Awareness
A variety of venues are available for businesses to convey their narrative, explain why they offer the amenities they do, and keep audiences current with anecdotes about their clients and employees.
If B2B executives can tap into the opinions of their workforce, they can further extend the reach of their businesses. Reaching the necessary brand awareness is not a difficult process, especially if your employees have their heart within the business. When your staff members have close ties to their platforms, they can do a lot both online and offline.
Social media advertising is beneficial to the company when handled properly. It can promote loyalty, regard, confidence, and authority while helping to personalize your company. By releasing content that showcases the real individuals behind your brand as well as its genuine clients, you may increase its legitimacy and dependability.
People prefer truthfulness. By prioritizing the requirements of its consumers and employees and adhering to its basic principles, your brand may stand out from the crowd. According to studies, customers placed 74% more value in 2022 on a company's alignment with their personal beliefs than they did in 2021. The alignment of thoughts and actions that support activism and philanthropy will therefore benefit your brand greatly.
What do your customers want to read, how can they recognize your brand, and what will make them click on or leave feedback on your post to start a conversation? Before developing a plan to increase brand visibility on social media, define your goals for the platform. Do you want potential customers to become aware of your services? Do you wish to increase neighborhood foot traffic to your shops? By being clear with your plan, you can decide which social media channels are best for your business.
Engagement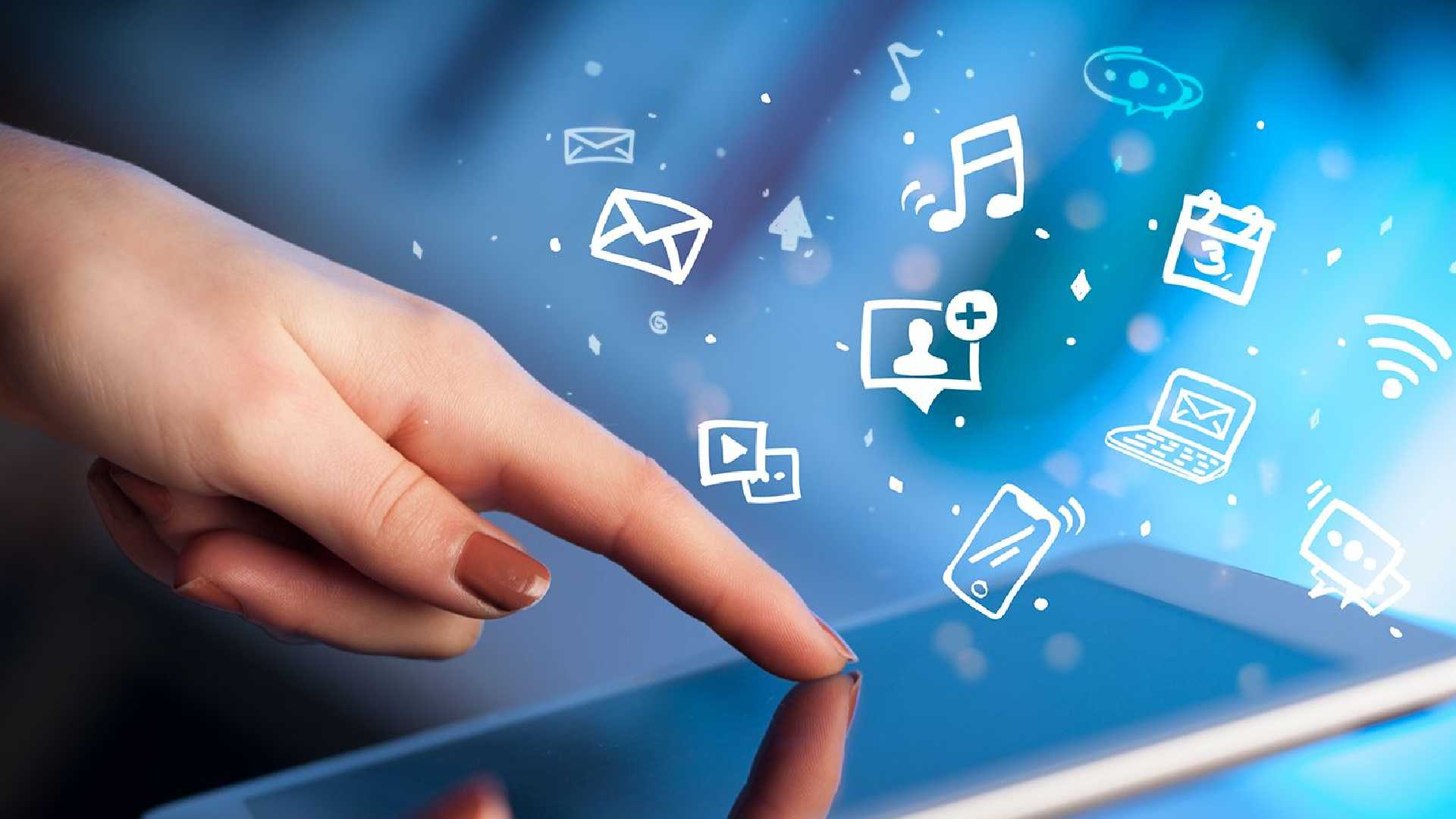 By posting news, videos, information, and intriguing trends, they could spark meaningful dialogue and interaction inside their target industry. These techniques not only help you establish credibility with potential clients, but they can also help you generate engagement.
Social media platforms are made for fast disseminating content to a large audience. They are therefore an affordable method for entrepreneurs to raise their company's visibility by regularly uploading high-quality material. Organizations can post simultaneously across several social media platforms thanks to management systems, which expand the audience for each message.
Social media is a terrific way to increase brand recognition, but it also gives businesses the ability to interact, answer comments, distribute content produced by users, and follow up with unhappy clients. Social media, as opposed to conventional media like television, newspapers, radio, and magazines, enables interactions between clients and companies.
Thanks to social media, getting client opinions on your goods and services is simpler than ever. You may post fresh content, get immediate input on the services your business offers, and see what customers are saying regarding your business on their personal accounts.
Some businesses leave wholesome, nice comments on blogs. Others chose to troll competing accounts and make jokes. Thanks to social media, consumers and brands can express themselves instantly. Engaging with folks who follow you on social networks and having one-on-one interactions can show clients how much your company values their business.
Try out different approaches to engaging your audience, and allow yourself the freedom to pick up new skills along the way. You may publish several Instagram Stories one day to take customers on an inside look at your workplace. What comes next can be a quick Q&A session you broadcast live on Facebook. Consequently, you will develop a better understanding of your followers' tastes with time.
Credibility
You can produce social media information regarding current developments in your industry on business sites like LinkedIn by utilizing your company's web presence. Building your reputation as an expert in your industry will make your brand more credible to other companies and potential clients. These posts provide a chance for search engine optimization, or SEO, which is the practice of publishing content using particular keywords to raise your business's placement in search results.
Social media enables brands to interact with their audience both directly through messages and comments as well as through the sharing of content. Your social media posts convey a lot about your company and set the stage for continued connection.
As a result, be sure to submit comprehensive, verified, and high-quality content. Due to the fierce competition in the industry, it is simple to lose potential clients to rivals if your content is not compelling enough. Consequently, maintaining excellent quality is vital.
Remember that in this case, transparency is essential. Be sincere and true in all of your interactions. Check that your followers are aware of any sponsored material or compensated endorsements you are doing. Customers' confidence in your company will increase as a result!
Encouraging your intended audience to utilize your hashtags, for instance, is a fantastic suggestion. Subsequently, your brand's credibility may increase if you are successful in making your hashtag trend (for a good cause).
As much as you can, try to include your target audience and make everyone feel important. Utilize multiple techniques, such as polling, sharing testimonies, and soliciting suggestions, to let your audience feel connected. The process of creating material is becoming noticeably more collaborative, with TikTok's explosive growth acting as a turning point. Major platforms are evolving becoming places where users may co-create rather than merely interact.

Growth
The platform of social media is a real-time thing. You must publish frequently, monitor engagements with your company, respond to interactions, follow trends, and keep up with profiles that are accurate if you want to employ them to expand your business.
You may increase your social media platform presence by remaining persistent and providing your audience with useful, interesting content.
Use the strongest keywords in your SEO content to raise your ranks. Additionally, you may want to maintain your SEO game sharp given that the digital rivalry is always at its highest. When you have a successful social media marketing plan in place, this will aid in increasing the traffic to your profiles in these spaces, which will ultimately bring people to your websites.
Numerous companies and blogs have built loyal followings without investing a single cent in online advertising. Instead, they have relied on creating excellent content and engaging with their audience; knowing how social media marketing helps business. This implies that even if you have little money to spend on advertising, you can still support your brand's digital growth on these social networking sites by increasing your marketing efforts.
DigitizenGrow uses the best practice for your businesses growth
Social media is an effective tool. And operating a business in the Internet age can be quite advantageous if entrepreneurs, advertisers, or even bloggers take full use of this chance. The secret to producing persuasive and alluring content that will quickly connect with your audience is developing a highly prominent social media presence. Even the best-laid plans will fail if they are not followed out in a comparable way.
Therefore, hiring a marketing agency is the best way to put your social media advertising to the top of the line. Now that you know How social media marketing helps business, it is important to pair this social media use with a proper agency. Consequently, you will be able to enjoy the benefits of advertising your business through social media.
DigitizenGrow can give you the support you need to help your business grow. With us, you do not have to worry about anything. Let us take charge of your advertising and take your company to the next level.

If you want to start working with us, get in touch now! Send us an email at contact@digitizengrow.com. Also, you can call us at +971 43 316 688.