Not only all types of audiences are on YouTube, but as the internet's second-largest search engine, the platform can help you improve your overall brand presence and SEO. In addition, YouTube allows all-sized businesses to present unique and easy-to-share content for your audience. Knowing how to enable comments on YouTube is crucial for feedback.
In this article, we will make sure you understand how this important platform can benefit your brand, as well as how to enable comments on YouTube 2022. Likewise, we know it can be an intimidating tool, here, we will ensure you understand how to start and how to properly improve your business.
How to enable comments on YouTube?

Is YouTube a great platform for a marketing strategy?

Are YouTube videos optimizable for SEO?

How can you use YouTube as a marketing channel for your brand?

Why is video marketing an effective marketing strategy?

How can Digitizengrow provide you with the best video marketing on YouTube?
1. How to enable comments on YouTube?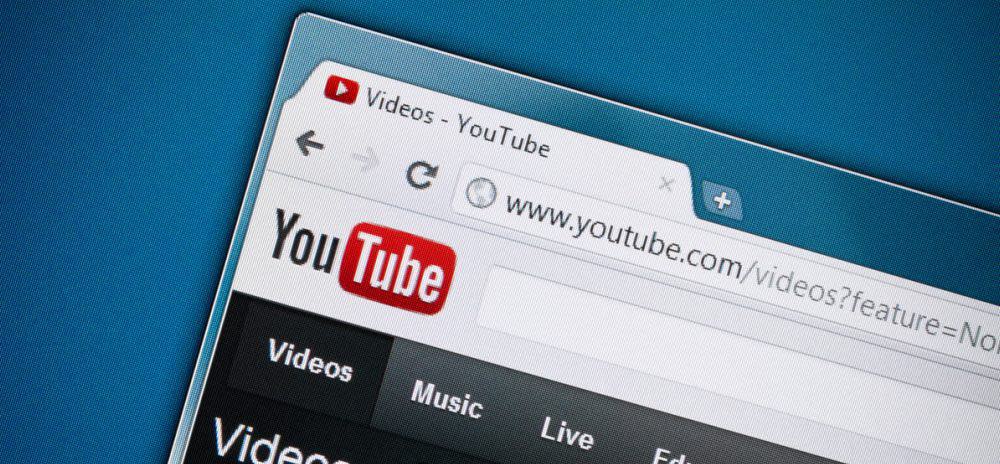 On mobile devices, your options are very limited, however, here are the steps you must follow if you downloaded the Creator Studio app on Android or iOS. Subsequently, tap the menu in the top left-hand corner and click on videos. After you find the video you want to modify, click on it. After that, tap on the pencil icon and go to the advanced settings tab.
 Move down until you see the comments area. This allows you to toggle off or on comments for the specific video on your channel. Then, click save. However, keep in mind that it does not delete existing comments from the video; if you activate the option once more, you will see them again. 
1.1 Management from your mobile phone 
Disabling comments for a YouTube video is a straightforward process, similarly, there are not many options when it comes to mobile devices. For example, if you want to disable all your future videos' comment sections so every video you upload has the comment section disabled, you must do it from a desktop device.
If you are thinking about completely disabling comments for a video, there are a few options in the comment management area in the Creator App. For instance, tap on the menu in the app and click on the comments section. After that, next to each comment, click on the 3 vertical dots, this allows you to:
Report a comment.

Hide the user so comments from them never appear again.

Remove the comment.
Knowing how to enable comments on YouTube is crucial if you want to have a minor-optimized channel. However, to really get serious about comment moderation, you must do it from a desktop device. If your YouTube Channel is for kids, your first choice is to disable the comments on your videos automatically.

On the other hand, if you decide to disable your comment section, you will kill your ability to directly engage with your audience. We are not stating that more comments will bring more views for your videos; but if you can connect with your audience on the other side of the screen, they will feel connected to you as a creator, subscribe to you, trust you more, and watch more of your content.
2. Is YouTube a great platform for a marketing strategy?
Knowing how to enable comments on YouTube is important, but also it is a marketing strategy to: 
Properly promote your brand on your new channel.

Help you decide on video topics.

And identify goals.
It is crucial to have in mind that maintaining a YouTube channel takes a lot of planning and time. In other words, unlike other social media platforms, YouTube only hosts video content. As a result, you will need to set aside time to film, edit, market, analyze, and plan your content on a consistent basis.
In addition, you will also need to define your brand's plan and objectives on how video can allow you to achieve this, as well as how to enable comments on YouTube in 2020.
If you can appropriately devote energy and time to the platform, you will create shareable and engaging content for your growing audience.
2.1 Creating a Google Account
Before you start shooting video content, you must create a YouTube channel. Since the platform is owned by Google, you will automatically gain access to a YouTube account when you create a Gmail account. 
Depending on your type of business, you may not need to link your email to your organization's YouTube channel; especially if you will share access to the account with an agency partner or team members. If that is the case, we suggest you create a common email account that multiple people can use.
Most importantly, as aforementioned, knowing how to enable comments on YouTube is crucial to having a smooth-running channel.
2.2 Creating a YouTube Account
After you have your Google account, you are almost ready to post awesome video content. However, we are not done yet, you must set up a YouTube brand account. In other words, this brand account allows users to create a more holistic online presence and manage editing permissions. 
3. Are YouTube videos optimizable for SEO?
Now that your channel is up and running, we can talk about search optimization. As aforementioned, YouTube has the second-largest search engine, which is a crucial factor for success. 
For instance, there are various things you can do to optimize your video to rank higher on YouTube and within the Google search engine result pages. 
One of the first steps to becoming a pro when it comes to YouTube marketing is optimizing and creating your video's metadata. In short, metadata gives the audience information about your video, which includes.
Title.

Tags.

Category.

Thumbnail.

Closed caption. 

Subtitles.

Description.
Providing the proper information in your metadata will ensure your video is properly indexed and appears when your audience is looking for videos like yours. In the same vein, be as straightforward as possible when filling out your metadata; your content may get removed if you try to promote it with unrelated keywords.
4. How can you use YouTube as a marketing channel for your brand?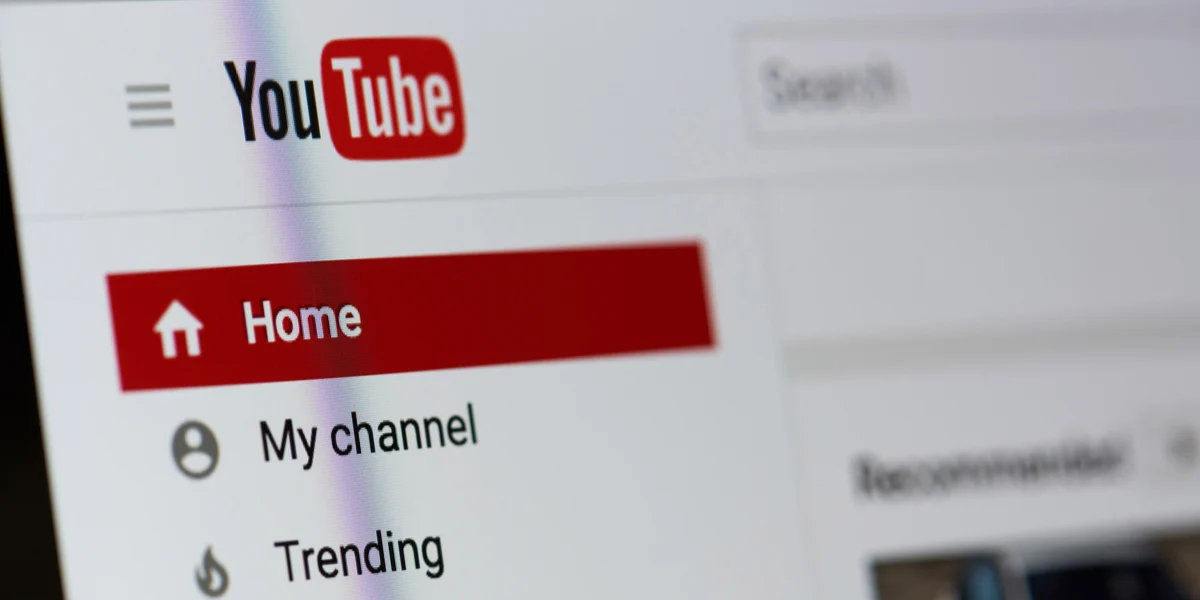 The platform has more than 1 billion visitors per month, and small businesses must consider it as part of their marketing strategy. That is to say, most potential customers rather watch an informative video about your business's services and products than read a lengthy article. 
Similarly, knowing how to enable comments on YouTube is also crucial for feedback purposes. After all, not only it is a great promotional tool, but you also can use the video platform to create recognition, trust, and authority by creating a channel for your business. Here are 5 ways how you can do it:
4.1 Showcase your services and products 
Most successful companies take advantage of video marketing as their main strategy to introduce customers to their services and products. For instance, from video presentations, webinars, explainer videos, and more; there are several ways for you to present what you are offering to your target audience.
A good example of a business using YouTube to present its products is GoPro; one of the most popular camera companies around the globe. That is to say, the company has used the platform to upload several types of content from new products and compilations of footage from their camera being used in international extreme sports videos.
4.2 Show your expertise
YouTube is the most popular video platform around, with the second-largest search engine; only behind its parent company, Google. In addition, it is used by users every day to search for answers to their problems and questions. This presents a great chance for you to build authority for your company.
Likewise, you can also build trust for your business while reaching your target audience by offering expertise and experience through short videos with tips and advice.
For instance, for an internet marketing company may be a great idea to create short videos of "5 good social media strategies", or "How to properly conduct SEO". When you create short videos of 3 to 5 minutes, you demonstrate your expertise in your industry or field and build more authority for your company.
4.3 Give a behind-the-scenes angle
Another good idea is to provide your potential and current customers with a behind-the-scenes angle of how your business is running. Similarly, knowing how to enable comments on YouTube allows you to receive instant feedback on your business from your audience. 
This is an effective approach to build trust with those interested in your company, but also an efficient way to show you are working hard for your customers. Likewise, you could introduce your staff, feature an interview with the CEO, or also blog a day at work.
4.4 Customer testimonials
You can also build authority for your business if you upload customer testimonial videos to the platform. This is another reason why knowing how to enable comments on YouTube is positive for your customer base. Showing positive reviews and reactions from past customers is a factor that will drive you to success.
Moreover, testimonials will make your clients' purchase decisions easier and better, as well as ensure people they are buying from a company with a positive record.
4.5 Creating video tutorials to help your customer base
Watching a tutorial instructing you on how to use or set up a product is more helpful than trying to figure out the user manual. In other words, if your business can make it easier with video tutorials; YouTube is the best platform to provide your customers with instructions since they can pause, reverse, or forward your video to follow the instructions.
Another great benefit of uploading video tutorials for your business is that you can offer assistance and support in the comment section. Therefore, knowing how to enable comments on YouTube as a great way to get feedback. If your customers have any difficulties or questions, they will leave a comment under the video.
In addition, ensure you have your notifications enabled; this way you can reply with support and assistance.
Create Q&A videos.

Provide event and conference recaps.

Feature expert interviews.

Host live streams.

Make announcements about your business and more.
Not only does the platform allow businesses to gain exposure through video marketing; but the platform also allows businesses in the UAE with potential and current customers through video comments. Therefore, you should know how to enable comments on YouTube, as it is crucial for this.
There is no better time to use YouTube for your marketing strategy to build more trust, market reach, and authority.

5. Why is video marketing an effective marketing strategy?
YouTube has approximately 22.8 billion visits per month, making it the second most visited site around the globe, only after Google. In addition, it has been bringing many benefits to businesses in the UAE and worldwide. The platform is not only a good entertaining channel, but also an important marketing channel.
In the same vein, channels on YouTube will allow your business to promote a product or service; get more views from new geographic areas, increase your sales volume, and build a larger customer base. 
Similarly, the platform is also a famous education channel; businesses achieve greater exposure which expands their audience base by making:
Live streams. 

Guides and lessons.

Tutorials.

And live streams.
Ads are another reason businesses use the video platform, since it helps them reach a broader audience and obtain new customers. Most importantly, it is a more cost-effective option than paid advertising on Instagram and Facebook.  You must also know how to enable comments on YouTube as a great way to connect with your audience. 
6. How can Digitizengrow provide you with the best video marketing on YouTube?
We are an unparalleled digital marketing agency in the UAE that will provide you with the most outstanding video marketing solutions. In the same vein, our team of marketing specialists will guide you through the entire marketing campaign. 
On Digitizengrow, we understand that marketing is all about presenting your product or service to the right audience. As a result, this will improve sales and brand awareness. 
As the best digital marketing service provider in the UAE, we deliver the best services to all-sized businesses in the UAE. It does not matter if you are a medium-sized, multi-location business, or a start-up; our video marketing experts will help you expand your business to larger audiences.
We will allow you to achieve higher visibility and traffic through SEO and through our outstanding video marketing and white hat practices. Similarly, we will also conduct on-page and off-page optimizations as well as track your results with our:
Analytics program. 

Extensive keyword research.
Do not wait any longer and contact us! You can also take a look at our portfolio to learn more about our projects, partners, and how we can help you.
Do you want Digitizengrow to provide you with unmatched video marketing on YouTube? If you want to receive the best solutions and work side-by-side with a trustworthy partner, you can contact us via email on contact@digitizengrow.com. Or, you can also call us at +971 43 316 688.