Get access to an outstanding Search Engine Marketing Agency in Dubai
This type of marketing is an important way of paid search advertising that promotes your content at the top of search engine results. This means that the ad publisher pays a certain fee every time a user clicks on the paid search result. SEM is a type of cost-per-click or pay-per-click advertising.
Digital marketing, on the other hand, has largely moved away from paid advertising, this is evident due to the massive rise of content marketing. But, SEM and other ways of click advertising still have an important strategic value when used correctly as part of a larger strategy.
While you build out your organic content and optimize your existing pages to perform better in the search area; SEM provides relief in a way of generating traffic. Most importantly, search engine marketing is not a substitute for organic marketing. But it is useful for supporting the initial stages of your content marketing campaigns.
As a side note: making your way to Page 1 of search results on Bing, Google, or other search engines with organic content takes time; up to 100 days in most cases.
In today's competitive world, search engines have become an essential utility across institutions and industries such as:
• E-commerce.
• Healthcare.
• Education.
• Digital marketing.
• Insurance.
Search engines are customer service utilities that allow audiences to locate information online, such as brand offerings, news, and blog posts; and thereafter, make informed decisions. In addition, search engines work as an essential marketing platform for companies to increase brand awareness and expand their online reach.
If you are ready to start your SEM strategies, we will provide you with the best guidance. Now, we will explain how your business can take advantage of it to speed up your audience's buying process.
Our

Best

Strategies

being

an

SEM

Agency

in

Dubai
Anyone with a website can take advantage of search engines to promote their services and products while connecting with stakeholders. Firstly, you must become familiar with search engines in your Search Engine Optimization (SEO) strategies.  
With us, you will learn about digital marketing services to improve your campaigns.
Research shows that more than 80% of consumers perform a type of online research and spend approximately 78 days gathering information about a service or product before making a purchase. Therefore, this means most online users have high-purchasing intent.
Our search engine marketing solutions are among the most cost-effective ways to connect your business with your audience and increase your revenue. SEM advertising allows you to take advantage of your audience's online behavior. We position your ads when they are looking for your business and are ready to make a purchase.
With search engine marketing, you will increase your website's visibility when it comes to SERPs. Regarding paid search ads on Google, our search engine marketing is the best way to put your business at the top.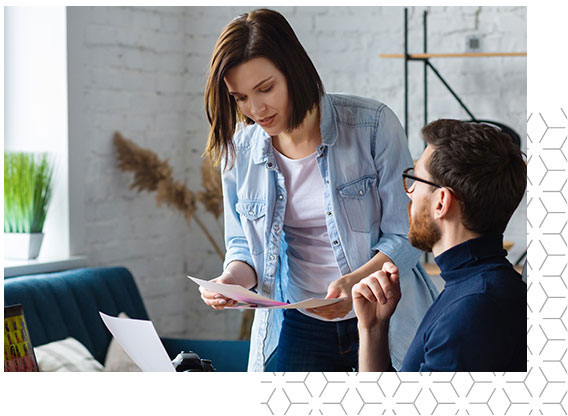 With us, you will increase the number of visitors to your website and turn them into prospects, and then, customers. We also provide you with SEM solutions such as Shopping Ads, Ad Word Campaigns, and Google Advertising.
To attract the attention of search engines and appear higher on the google results page, your website must be optimized. This consists of having relevant and high-quality content on it; the right keywords included in the content, relevant images, and responsive web design. In short, we will provide you with the best SEO optimization for your business in the UAE.
Tailored

solutions

for

the

Inbound

SEO

and

Google

Ads

Agency
On Digitizengrow, our digital marketing services are based on a personalized approach to guarantee the desired results in terms of search rankings and high organic traffic. Likewise, we do not follow a rigid path to follow the same SEO strategies for different partners. We always have a detailed approach to understanding your:
Campaign expectations.
Brand tone and voice.
Campaign expectations.
Based on this discussion, your current SEO strategies, and your competitors; we design tailor-made strategic campaigns that will boost your return on investment (ROI).
As aforementioned, we are a top-leading SEM company that will improve your company's success online. Therefore, if you want to increase traffic, sales, or visibility, our solutions will offer you exponential growth that will allow you to flourish in your market.
As the best digital marketing agency in the UAE; we will take care of your entire SEM campaign. On Digitizengrow, we will help you through every step of the process:
Setting up SEM strategies.
Establish goals for what you want to achieve through your paid campaign.
Planning how to use best that spend.
Measuring KPIs such as CTR, bounce rate, conversions, impressions, and other metrics.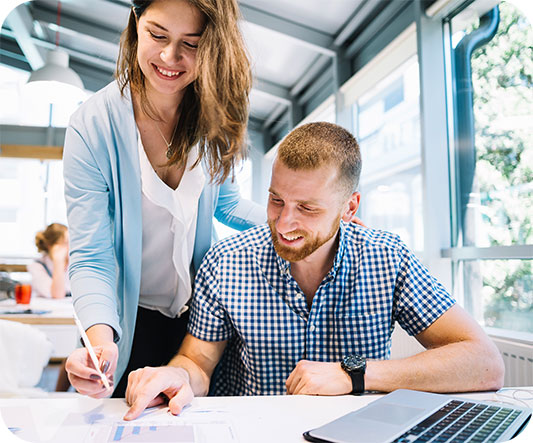 Recommending on how to lower CPC while improving impressions. For example, improving your local SEO and optimizing your ad's landing page.
Creating short-form ad copies that will improve CTR.
Adjusting the strategy based on findings.
FAQ
FREQUENTLY ASKED QUESTIONS
* Custom strategies: our SEO strategies and propositions are based on broad research of your current SEO and where you are standing.

* Content-driven SEO: traditional and old link building is not our style. That is to say, we focus on providing data-driven and content-driven SEO as well as contextual link building.

* Timeline and target solutions: right at the beginning, we will provide you with the right traffic estimate and raking timeline.

* Transparent reporting: we understand that this is your project and we will establish clear communication; updating you properly. Since we send reports on a monthly basis, our reporting and communication are transparent.

* Niche expertise: we have an outstanding team consisting of industry experts in their areas such as writing, development, POC, guest posting, and SEO.
In today's competitive market, most businesses must find a way to find new customers and convert existing ones into loyal customers.

We collaborate with you at all times to create highly effective and measurable search engine marketing campaigns that deliver results across social platforms and the Google network; including PPC and AdWords. Further, we will increase the number of potential customers who will find you by developing a search engine and targeted social advertising.

Reach out to your audience: Google paid search advertising is also known as search engine marketing. That is to say, this method is used as a short-term strategy that will increase the visibility of your services and products.
Boost your brand awareness: we will take advantage of Google search ads to expose your brand in the ad's description, headlines, extension links, and display URL. As a result, these paid ads will contribute to brand awareness; especially when they appear frequently at the top of Google search results.
Pay only per action: after we have created your paid search ads, they will appear for free and you will only pay when someone takes action. That is to say, when someone clicks your ad. In this way, you will have free exposure.
Contact
Let's

do

Working

togather!