Lead Generation is the first step to improving your business
Obtaining leads must be one of the main objectives of any company. In the same vein, companies dedicate massive amounts of resources to generate leads. If your prospects are not ready to buy what you are offering, you will have a difficult time making sales.
Great leads are prospects that have a certain interest in your service or product and are moving in the market to make a purchase. As a result, these top-quality leads can drive companies to boost their ROI and sales. However, many obsolete organizations still choose to go for quantity over quality when it comes to leads.
Growing your business means reaching potential buyers before they have made a decision. That is where our outstanding lead generation solutions come in handy.
With the introduction of modern software, social media platforms, and marketing tools; we can calibrate our skills in getting excellent leads. However, the main challenge comes when determining which of your leads is high quality and is ready to buy one of your services or products.
Today's customers have massive information at their fingertips such as:
• Blogs.
• Social media.
• Email promotion.
• Review sites, and so much more.
Due to this information, most customers know already what they want, what they want to pay, and who they want it from before they buy.
According to research, almost 31% of marketers have lead generation and more than 60% contribute to it. For example, in our digital marketing services, our most important metrics measuring lead generation success are sales effectiveness, marketing leads, and customer acquisition costs.
The most important part of our marketing campaigns is generating qualified leads. Getting your desired audience into sales channels is crucial for earning new clients and customers, and making sales, that is why many companies choose our solutions
In

Digitize

&

Grow

we

will

provide

you

with

outstanding

lead

generation

services
If you want to generate quality leads for your organization, we are here to help. That is to say, we are a full-service digital marketing solutions company; we will use our outstanding lead generation services to provide you with a broad lead generation campaign that will have your desired results.
When you partner with us, you will obtain a personalized marketing campaign tailored to your business objectives. After exhaustive research, we will decide which marketing channels are best for your organization. In addition, with our outstanding team of experts, you can be sure you will receive top marketing services.
We provide companies in the UAE with comprehensive solutions to take their branding and marketing to the next level such as:
Social media digital marketing.
Web design services.
Online search engine optimization.
Search engine marketing.
Marketing 4.0.
Online advertising.
And others.
With our lead generation solutions, which include revenue tracking, lead, and call, your business will generate website traffic and turn it into valuable revenue and leads. Lead generation, in addition, encompasses a wide range of strategies; which is why researching and doing the process on your own can become overwhelming.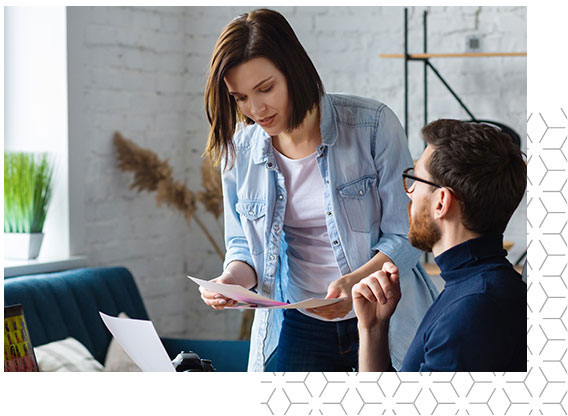 Anyone who has an interest in a company's product or service is considered a lead. In other words, not everyone is a lead, since everyone has different needs and preferences. Many organizations, make mistakes when marketing to everyone, they must focus on individuals who are interested in what the business has to offer.
While customer experiences may vary in each industry, managing experience is always about turning prospects into long-term customer relationships. In short, all customer journeys start with a lead.
Start sourcing and generating quality leads with our B2B lead generation campaigns; you can contact us whenever you want to take your business to the next level.  
Services
We provide you with various forms of lead generation solutions
SEO
We will use search engine optimization to improve your ranking in search engine results when it comes to searches related to your business. Therefore, our goal is to boost your brand awareness, attracting visitors to your website.
Pay-per-click (PPC)
Pay-per-click advertisement is another important to generate leads. These are the ads that appear at the top of search results based on related keywords, it is based on an automated bidding system.
Content marketing
Most of your visitors will not be ready to buy during their first visit to your website. Many users start their online search by looking for information about how they can fulfill their necessities and what they need. Further, content marketing is an important way to attract individuals to your website.
Email marketing
Email marketing is one of the best lead generation forms since it allows you to directly contact people who are already interested in your brand.
Social media
LinkedIn, Twitter, Instagram, Pinterest, and Facebook are important forms to connect and reach customers. However, the best platform depends on your goals and objectives.
With

us,

you

will

generate

important

leads

for

your

business
Knowing the different types of leads can assist your marketing efforts to identify how to generate leads to grow your business. However, in Digitizengrow we provide you with the best lead generation services in the UAE. Here is a list of the types of leads:
New: potential customers you know something about.
These are individuals who visited your website and entered their email addresses, walked into your store and signed up for a mailing list, or stopped by your booth at a trade show and handed in their badges.
Working: a lead with whom you had an active conversation.
This individual may have followed you on social media, signed up for your email list, or are on the phone with you.
Nurturing: a lead that is not interested in your offerings at the moment, but can be in the future.
Keep in touch with leads by sending additional information such as announcements, newsletters, or upcoming schedules; this way they remember you when they want to buy.
Unqualified: a lead who is not interested in your offerings.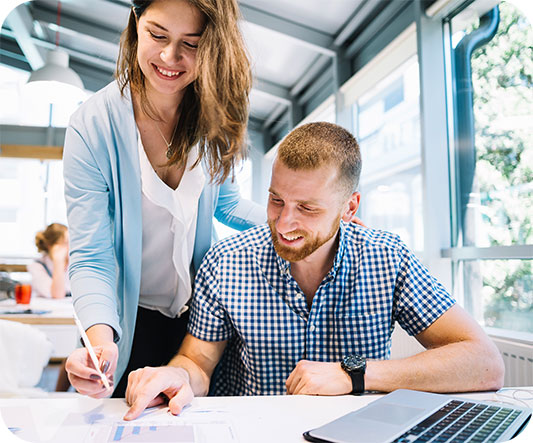 This is known as a dead lead.
Qualified: a lead that is ready to buy your products or services. This is known as a qualified sales lead.
Services
Social media plays an important role when generating leads
If you are unsure about which platforms are suitable for your experience, in Digitize & grow, with our outstanding digital marketing services we will help you evaluate your options and choose the most suitable.
After that, we will determine the best way to make the most out of these platforms to reach your target audience. That is to say, this involves sharing links to content on your site, company updates, and paid advertising campaigns.
Social media is valuable since it allows you to connect with your desired audience with interactions and ongoing communication. As a result, if your audience is interested in your posts, they will comment on them; start a conversation, or share them with their friends. This allows you to connect and build a community with people.
These platforms influence their buying decisions. According to research, 74% of social media users turn to it when they consider making a purchase. Therefore, with a strong social media presence, you will show them your business is the right choice.
In Digitizengrow, our lead generation solutions will take care of your campaigns to discover and source qualified leads. Similarly, our solutions are highly beneficial when it comes to filling your business sales with potential clients. We will also establish communications with your audience and build interest in your brand
Contact
Let's

do

Working

togather!